Some people sure seem to have degrees in lying. The lies just zoom out of nowhere, and before you know it, the liar is already guilt-tripping you into believing their lies.
Lying is a fascinating topic that singers have explored in their songs for decades, so music can help you fix situations lies have put you into.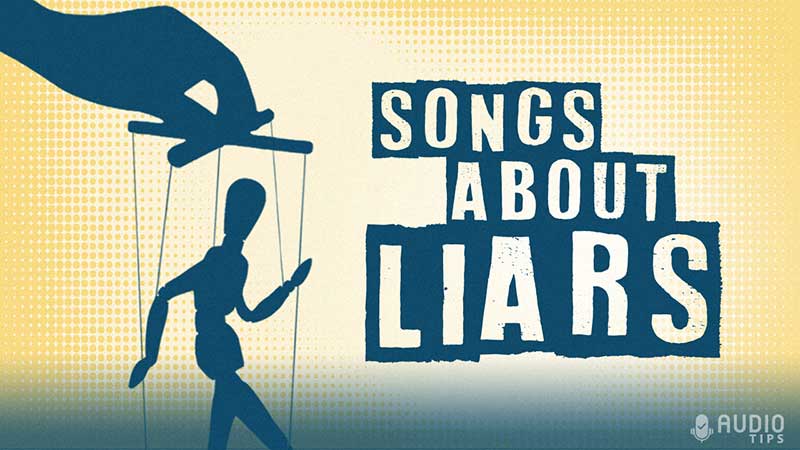 Below, we'll share many of the most popular songs about liars and lying from across all music genres.
1. Beautiful Liar by Beyoncé & Shakira
| | |
| --- | --- |
| Genre | Pop, R&B |
| Year Released | 2007 |
| Album | B'Day |
Who doesn't love a duet by two big divas? Beyoncé and Shakira's song "Beautiful Liar" had high expectations, and they didn't disappoint. They came together on this song and gave us an epic pop moment.
"Beautiful Liar" finds Beyoncé and Shakira talking about the same man charming both of them, but both women agreed to ignore him instead of fighting over him. The song reached number 1 in many countries and was helmed by Beyoncé and the production duo Stargate.
2. Bad Liar by Selena Gomez
| | |
| --- | --- |
| Genre | Pop Rock, Alternative Pop |
| Year Released | 2017 |
| Album | Rare |
Have you ever found yourself infatuated with someone you just met and trying to hide your feelings for them but failing at it? When you are totally consumed by the feelings you have for a crush but refuse to admit your feelings for them, you become a bad liar. And that is what this song is about.
In "Bad Liar," Selena captures the feelings of this honeymoon phase in a new relationship where you cannot control yourself. You should listen to this Ian Kirkpatrick-produced song.
3. Don't Lie by Black Eyed Peas
| | |
| --- | --- |
| Genre | Pop, Hip-hop |
| Year Released | 2005 |
| Album | Monkey Business |
"Don't Lie" is about a man who loves his girlfriend but still always lies to her. He even confesses to her that his lies are getting deeper. The song's harmonies, clever lyrics, and sing-along chorus make this catchy tune from the group fun to listen to. Will.i.am produced the song for the musical group.
4. A Beautiful Lie by Thirty Seconds to Mars
| | |
| --- | --- |
| Genre | Rock |
| Year Released | 2007 |
| Album | A Beautiful Lie |
We tend to have dreams right from childhood, aiming to be unique and do something different in our lives. However, we face battles as we try to accomplish our dreams. When we find ourselves running around in circles and things don't work out the way we envisioned, desperation starts building. So, we start believing it's just a game that we either win or lose.
This mindset helps us cope with the emotional pain of defeat, but that doesn't mean we must completely erase reality. It is only a temporary fix to the problem. When we do this, we are living a lie and denying the truth. Thirty Seconds to Mars sings about this in "A Beautiful Lie."
5. F*CK YOU, GOODBYE by The Kid LAROI (feat. Machine Gun Kelly)
| | |
| --- | --- |
| Genre | Pop, Hip-hop, Rap |
| Year Released | 2020 |
| Album | Secrets |
This is one of the ultimate breakup songs that certainly talks about lying. While in this case, it doesn't mention if the person the song is about is a liar, it does mention how they deeply hurt the singer. The song reminds us all how in some cases, regardless of what you do for someone, they never appreciate it. Sometimes it's just time to say goodbye and never look back.
6. Secrets by Becky G
| | |
| --- | --- |
| Genre | Pop, Hip-hop |
| Year Released | 2019 |
| Album | Secrets |
"Secrets" is about a dishonest partner who has been keeping secrets in a relationship. The Supa Dups, MDLC, and Tainy-produced beat gave Becky G enough room to experiment with the way she delivered her vocals.
7. It Wasn't Me by Shaggy featuring RikRok
| | |
| --- | --- |
| Genre | Ragga Hip-hop, Pop Rap |
| Year Released | 2000 |
| Album | Hot Shot |
We have said earlier that some people have degrees in lying. So, even when they are caught in the act, they still deny it.
There is no song that fully captures this reality other than Shaggy's reggae crossover hit, "It Wasn't Me," which features vocals from RikRok. What makes this song particularly interesting is that Shaggy advises his friend RikRok to deny all the cheating accusations even though it is obvious he did what his girlfriend is accusing him of.
Ironically, this hilarious song, released in 2000, tells the truth of our present society where lies are more accepted than the truth. The song's infectious chorus and overall comical nature made it an instant hit.
8. I Lied by Nicki Minaj
| | |
| --- | --- |
| Genre | Hip-hop, Rap, Pop |
| Year Released | 2014 |
| Album | The Pinkprint |
In this song, Nicki sings that she lied that she didn't need her lover even though she needed him, and she did it to prevent him from breaking her heart. This chameleonic performer, who has the ability to transform into any persona her songs require, has been blazing trails since she released her first mixtape.
9. Pretty Girls Lie by Trey Songz
| | |
| --- | --- |
| Genre | R&B, Pop |
| Year Released | 2012 |
| Album | Chapter V |
In "Pretty Girls Lie," Trey conveys the message that not all pretty girls have hearts as pretty as their faces. The talented R&B singer with impressive vocals knows how to deliver enjoyable songs.
10. Liar by Britney Spears
| | |
| --- | --- |
| Genre | Pop |
| Year Released | 2016 |
| Album | Glory (Deluxe) |
Britney sings about her love interest continuously calling and begging her, but she knows he is a liar. The song's beautiful melody and harmonies make it an epic song. Jason Evigan produced it.
11. Stutter by Joe
| | |
| --- | --- |
| Genre | R&B, Hip-hop |
| Year Released | 2001 |
| Album | My Name Is Joe |
Have you ever lost control of your words because anxiety suddenly hijacked your vocal cords? You start repeating words involuntarily and stuttering. Sometimes, people stutter when they are lying. And Joe sings about that in "Stutter." He sings that his girlfriend is unfaithful and that she stutters whenever she is lying.
The singer "stuttered" his way to the top of the charts. The remix version of the song features rapper Mystical.
12. Every Time You Lie by Demi Lovato
| | |
| --- | --- |
| Genre | Jazz-pop |
| Year Released | 2009 |
| Album | Here We Go Again |
In "Every Time You Lie," the Pop diva sings about a man who loves another woman. She wrote this song together with Jon McLaughlin and John Fields.
13. Heartbreak Hotel by Whitney Houston featuring Faith Evans and Kelly Price
| | |
| --- | --- |
| Genre | R&B, Pop |
| Year Released | 1998 |
| Album | My Love Is Your Love |
This Whitney classic is about a cheating partner who lies to his lover and plays with her emotions. Featuring vocals from songbirds Kelly Price and Faith Evans made this R&B classic even more soulful.
"Heartbreak Hotel" is one of the legendary singer's best songs.
14. White Liar by Miranda Lambert
| | |
| --- | --- |
| Genre | Country |
| Year Released | 2009 |
| Album | Revolution |
In "White Liar," the female narrator confronts her man for deceiving and cheating on her. Miranda's perfect tone and delivery convey the message excellently. It took the singer and her friend, Natalie Hemby, about 20 minutes to write this song, which is incredible because it's easily one of the most epic songs about liars ever.
15. Lips Are Moving by Meghan Trainor
| | |
| --- | --- |
| Genre | Doo-wop, Pop |
| Year Released | 2014 |
| Album | Title |
According to Meghan, if someone's lips are moving, they are lying.
This sassy tune, "Lips Are Moving," was the singer's follow-up track after her first single, "All About That Bass," became one of 2014's biggest hits.
"Lips Are Moving" calls out a cheater who thinks he can deceive his girlfriend with sweet talks. She refuses to allow him to take advantage of her and tells him to find himself a new girlfriend.
16. No Lie by Sean Paul featuring Dua Lipa
| | |
| --- | --- |
| Genre | Reggae, Tropical Pop |
| Year Released | 2016 |
| Album | Mad Love the Prequel |
In "No Lie," Sean Paul talks about encountering a girl he loves and giving her his word that he will never lie to her or play her. He enlists London singer Dua for the chorus, and the London songbird did not fail to deliver an addictive hook.
In addition to the dancehall hitmaker's undoubtedly recognizable voice, the smash hit's evocative lyrics made the song even more catchy.
17. I Just Can't Live a Lie by Carrie Underwood
| | |
| --- | --- |
| Genre | Country |
| Year Released | 2005 |
| Album | Some Hearts |
Living a lie isn't strange to a lot of people. Some people spend their lives running away from reality.
There are people you can never please no matter what you do. It is their nature, so find a better way to handle the situation and save yourself unnecessary heartache. Carrie talks about a relationship where nothing she does pleases her lover, but she can't watch him walk away. She sings about trying to hide the truth and failing because she can't live a lie.
18. Liar by Camila Cabello
| | |
| --- | --- |
| Genre | Pop |
| Year Released | 2019 |
| Album | Romance |
People can fall in love even when they don't plan to, leading to denial.
Camila fell in love and inspired her to write "Liar." In the song, she explores her romantic feelings for a man and how the feelings are taking over her. She sings that she won't lose control or get too close to him, but she can't stop it.
19. Love the Way You Lie by Eminem featuring Rihanna
| | |
| --- | --- |
| Genre | R&B, Dance-pop, New Jack Swing |
| Year Released | 1990 |
| Album | Born to Sing |
I'm sure you will agree with En Vogue that telling lies leads to misery and pain.
"Lies," which is a mixture of R&B, Dance-pop, and Swingbeat, is from the group's debut album "Born to Sing." The song talks about how everyone is a victim of lies and how those in authority and teachers that people look up to practice it.
The R&B/Pop girl group's connection with classic soul and their impeccable harmonies have given them many timeless hits.
21. Dear Lie by TLC
| | |
| --- | --- |
| Genre | R&B/Soul |
| Year Released | 1999 |
| Album | FanMail |
Sometimes, people will tell lies about you that will break your spirit and take away your power. They will continue living their best life as if nothing ever happened, and you will be the one losing your happiness. You should be in charge of your life.
"Dear Lie" is about someone who wants to stop lying, and she tells "Lie" to leave her alone and desist from putting words in her head. This song is about regaining your power from lies. You can't allow lies to have power over you.
The song was initially a poem, "What's My Name?" T-Boz wrote the poem, and Babyface helped to make it into the song, "Dear Lie."
Kenneth "Babyface" Edmonds produced this folk-inspired R&B song, and Tionne "T-Boz" Watkins, the late Lisa "Left-Eye" Lopes, and Rozonda "Chilli" Thomas delivered beautiful vocals on it.
This song by the unapologetically original girl group TLC should be on your playlist.
22. Said I Loved You…But I Lied by Michael Bolton
| | |
| --- | --- |
| Genre | Pop |
| Year Released | 1993 |
| Album | The One Thing |
How can someone say they love you and then turn around to say they lied? Bolton, who sang his way deep into people's hearts, does it in this song.
In "Said I Loved You…But I Lied," the singer tells his woman that he lied when he said he loved her. However, he clears it up in the next line, telling her that he feels something more than love deep inside.
The song's beautiful melody made it easy for him to tap into his emotions and deliver a soulful performance.
23. If Your Girl Only Knew by Aaliyah
| | |
| --- | --- |
| Genre | Funk, Pop, Hip-hop |
| Year Released | 1996 |
| Album | One in a Million |
Aaliyah wore a natural swagger that made her an effortlessly brilliant performer.
In "If Your Girl Only Knew," she sings about a man hitting on her despite the fact that he already has a woman in his life. This Timbaland-produced song provided the opportunity for Missy Elliot and Timbaland to be able to showcase their songwriting skills.
The singer redefined R&B with her addictive songs and style and left an indelible mark in the music world. Although her career was unfortunately cut short, her lasting legacy has made her the face of a new generation of singers.
24. Lies in the Dark by Tove Lo
| | |
| --- | --- |
| Genre | Pop |
| Year Released | 2017 |
| Album | Fifty Shades Darker: Original Motion Picture Soundtrack |
The brutally honest singer Tove Lo has been referred to as the darkest pop export from Sweden. Writing dark, confessional pop is therapy for topics she doesn't like talking about. She draws inspiration from her mistakes and failed relationships to craft songs. "Lies in The Dark" was a soundtrack for "Fifty Shades Darker." If you want songs about lying to add to your playlist, then you'll definitely want to check this one out.
Related Article: Popular Songs About Divorce
25. Lie to Me by 5 Seconds of Summer
| | |
| --- | --- |
| Genre | Pop |
| Year Released | 2018 |
| Album | Youngblood |
The Australian quartet didn't disappoint on this song. The song is about someone hoping that their love interest will lie to them that they don't love them instead of admitting the truth that they love them.
26. You Lie by The Band Perry
| | |
| --- | --- |
| Genre | Country |
| Year Released | 2011 |
| Album | The Band Perry |
Cheating and lying have been destroying relationships. It seems that when a person starts cheating on their partner, they also learn how to lie. When you uncover someone's betrayal and lies, it will be hard for you to trust them again.
This song is about a woman who is angered by her lover's cheating and unending lies. Although "You Lie" is about feeling fed up, it is still fun to listen to.
27. Liar by Queen
| | |
| --- | --- |
| Genre | Hard Rock, Heavy Metal |
| Year Released | 1974 |
| Album | Queen |
"Liar" is about a man everybody sees as a liar, asking for forgiveness in the church because he has sinned, but not receiving forgiveness. The British rock band delivered energetic vocals and harmonies on this track. Freddie Mercury, the band's lead singer, penned the song.
28. Suspicious Minds by Elvis Presley
| | |
| --- | --- |
| Genre | Rock, Country Rock, Soul, Pop |
| Year Released | 1969 |
| Album | From Memphis to Vegas / From Vegas to Memphis |
For a relationship to work, we need to get rid of distrust. That is what Elvis sings about in "Suspicious Minds."
The song is about a man telling his lover that they can't build their dreams with suspicious minds. The King of Rock and Roll's passionate vocals didn't fail to convey the song's message. Mark James wrote the song.
29. Love Shoulda Brought You Home by Toni Braxton
| | |
| --- | --- |
| Genre | R&B |
| Year Released | 1992 and 1993 |
| Album | Boomerang (Soundtrack) and Toni Braxton |
It is Toni Braxton's debut solo single, and she sings about a relationship that is built on a lie. The ballad, which Kenneth "Babyface" Edmunds originally wrote for Anita Baker, was made into a hit by Braxton's deep and sultry voice. The R&B legend's soulful sound has given her many hits.
30. Here We Go by Trina featuring Kelly Rowland
| | |
| --- | --- |
| Genre | Hip-hop, R&B |
| Year Released | 2005 |
| Album | Glamorest Life |
The Kelly Rowland assisted track is about a guy lying to his girlfriend about a woman who calls him by 3 a.m. He says she is just a friend. In "Here We Go," Trina delivers a strong performance, and Kelly didn't disappoint with her sweet vocals.
31. Who Is It? by Michael Jackson
| | |
| --- | --- |
| Genre | Pop |
| Year Released | 1992 |
| Album | Dangerous |
Written by Michael Jackson, this masterpiece about betrayal finds the singer expressing regret after discovering that his lover is cheating on him. Bill Bottrell and Jackson produced the song.
Michael Jackson, The King of Pop, changed the music world with his undeniable talent. He had the ability to fuse different genres together and didn't hesitate to challenge the already established norms. This musical genius set and broke records. And his undeniable impact was felt not only in the music world but within our society as well.
32. Confessions, Part II by Usher
| | |
| --- | --- |
| Genre | R&B |
| Year Released | 2004 |
| Album | Confessions |
The R&B crooner confesses to his girl about impregnating another lady. As difficult as the subject matter is, Usher delivers an elegant performance on "Confessions, Part II." The song's infectious melodies and contagious beat will make you put it on replay.
33. Return of the Mack by Mark Morrison
| | |
| --- | --- |
| Genre | R&B, New Jack Swing |
| Year Released | 1996 |
| Album | Return of the Mack |
You can't play "Return of the Mack" without dancing or wanting to stand up and dance. That is how infectious the song is.
Mark Morrison sings about getting back up after his girlfriend lied to him and broke his heart.
"Return of the Mack" enjoyed great success on the charts.
34. Is There Someone Else? by The Weeknd
| | |
| --- | --- |
| Genre | Pop, R&B |
| Year Released | 2022 |
| Album | Dawn FM |
In this song, The Weeknd feels his love interest is hiding something from him. He tells her to let him know if there is someone else in her life or not. We really like this song and find it quite addictive, which is why you should consider adding it to your playlist.
35. Lie to Me by Ne-Yo
| | |
| --- | --- |
| Genre | R&B, Pop |
| Year Released | 2008 |
| Album | Year of the Gentleman |
The truth can hurt, and you may not want to hear it. So, you hold on to the illusion you have embraced and made your truth.
Ne-Yo understands what it means to do this. He delivers heart-touching lyrics on "Lie to Me." He sings that he doesn't want reality because it stinks, and he tells his love interest to lie to him because he doesn't want to know the truth. This song's infectious melody will make you put it on replay.
36. You Know I'm No Good by Amy Winehouse
| | |
| --- | --- |
| Genre | Blues, Hip-hop |
| Year Released | 2007 |
| Album | Back to Black |
Amy Winehouse is talented when it comes to setting a mood, and she does it well in this song. In "You Know I'm No Good," she sings about her feelings of guilt after being unfaithful to her partner. She uses vivid imagery to make the listener understand how a person feels when they have feelings of guilt and they are trying to find excuses for their actions.
Unfortunately, this star disappeared as fast as she came into the spotlight and only had the opportunity to give the world two albums.
37. No Time to Die by Billie Eilish
| | |
| --- | --- |
| Genre | Orchestral Pop |
| Year Released | 2020 |
| Album | No Time to Die: Original Motion Picture Soundtrack |
Billie promotes doing whatever you want to do while still making it catchy and not losing sight of who you are. The singer stamped her identity on this song which is about deceit, lies, and entrapment, and took the Bond legacy into a new generation.
38. Little White Lies by One Direction
| | |
| --- | --- |
| Genre | Pop |
| Year Released | 2013 |
| Album | Midnight Memories |
The Boy band's song talks about a woman taking up her love interest's mind with her lies. The male narrator is so focused on her that he wouldn't even notice if the room was burning.
39. Stuttering by Fefe Dobson
| | |
| --- | --- |
| Genre | Pop |
| Year Released | 2010 |
| Album | Joy |
The Canadian singer sings about a cheating boyfriend who lies and stutters when trying to cover up his lies.
Her effortless belting of impressive notes combined with the song's immaculate production makes "stuttering" a song for your playlist.
40. The Beautiful Lie by Dolly Parton
| | |
| --- | --- |
| Genre | Country |
| Year Released | 2001 |
| Album | Little Sparrow |
This song is from Dolly Parton's album, "Little Sparrow," which was released in 2001. The veteran artist's beautiful vocals make "The Beautiful Lie" a song you should consider for your playlist.
41. L-L-Lies by Diana King
| | |
| --- | --- |
| Genre | Reggae |
| Year Released | 1997 |
| Album | Think Like a Girl |
Diana king sings about a lover cheating on her and lying to her about it. "L-l-lies" is quite catchy, and you might catch yourself dancing to it.
42. Bad Liar by Imagine Dragons
| | |
| --- | --- |
| Genre | Electropop, Soft Rock |
| Year Released | 2018 |
| Album | Origins |
"Bad Liar" is about the struggles associated with masking pain. The Pop Rock band's lead singer sings that he is a bad liar, and now his partner knows about it. This Odegard-produced breakup anthem, written by the band and Jorgen Odegard and Aja Volkman, should be on your playlist.
43. You Lie by Reba McEntire
| | |
| --- | --- |
| Genre | Country |
| Year Released | 1990 |
| Album | Rumor Has It |
People can betray others in a variety of ways. They can lie to you or do something to hurt you. Some ladies can tell when a man doesn't love them, and they can tell when he is just remaining in the relationship to keep them from hurting.
In "You Lie," the singer knows her partner is no more in love with her, and he is only maintaining the relationship to avoid hurting her until he can find a way to end the relationship. Reba's emotional vocals on this song will blow you away.
44. Little Lies by Fleetwood Mac
| | |
| --- | --- |
| Genre | Pop Rock, Soft Rock |
| Year Released | 1987 |
| Album | Tango in the Night |
It's not common for us to ask people to tell us lies. However, sometimes, we may want to hear sweet little lies. In "Little Lies," Christine McVie sings about wanting her partner to lie to her. She penned the song together with Eddy Quintela, who was her husband at the time.
45. I Could Have Lied by Red Hot Chili Peppers
| | |
| --- | --- |
| Genre | Alternative/Indie, Rock, Pop |
| Year Released | 1991 |
| Album | Blood Sugar Sex Magik |
Anthony Kiedis wrote "I Could Have Lied" after Sinead O'Connor left him brokenhearted. Although O'Connor denied being in a relationship with Kiedis, Kiedis thinks otherwise. He thinks about what he would have done differently to prevent the relationship from ending. Believing that O'Connor dumped him because of his unfaithful behavior, he sings that he could have lied and that he is a fool.
John Frusciante displays guitar skills on this track.
46. Bed of Lies by Matchbox20
| | |
| --- | --- |
| Genre | Alternative/Indie, Pop |
| Year Released | 2000 |
| Album | Mad Season |
There is nothing genuine about wearing a fake smile. Most people can see through the pretense if you do so. Pretense can be a cause of concern for you as your actions can feel inauthentic and increase your stress. You can suffer greatly when you don't deal with your feelings correctly.
If you have ever been in a situation where you keep faking smiles just to please other people, you will understand this "Bed of Lies" better. The song is about an empty relationship where the singer is fed up with faking smiles. The narrator sings about not wanting to continue sleeping in the bed of lies.
47. Everybody's Fool by Evanescence
| | |
| --- | --- |
| Genre | Nu Metal |
| Year Released | 2004 |
| Album | Fallen |
Some people pretend and live fake lives just because they want society to love and accept them. They battle internal conflict and are lost in fear deep within, while they appear to be perfect outside and have everything going well for them.
Amy Lee, who wrote this song, says it is about celebrities and their false images. Celebrities may fool the world with their glamorous and perfect life, but when their privacy is compromised and the world gets to see what happens in their life, they turn out to become everybody's fool.
Lee penned the song when she discovered that her sister was transforming into one of those who live fake lives.
48. Honesty by Billy Joel
| | |
| --- | --- |
| Genre | Soft Rock |
| Year Released | 1979 |
| Album | 52nd Street |
You can fall in love and be in a relationship with someone, but that doesn't guarantee that you will have truth in the relationship because it is difficult to find truth even in very close relationships. A healthy relationship requires sincerity.
In this song, Billy Joel talks about how he can easily find someone who will make promises to him but hardly find honesty.
He is known to convey his message in an intimate way, and this has made him inspire many people with his timeless music. Joel wrote "Honesty" while Phil Ramone produced it.
49. Bed of Lies by Nicki Minaj featuring Skylar Grey
| | |
| --- | --- |
| Genre | Pop, Hip-hop |
| Year Released | 2014 |
| Album | The Pinkprint |
"Bed of Lies" is about a partner who kept lying to Nicki throughout their relationship. After finding out that he deceived her, she lets him know his wrongs and lets him see that he will live with the consequences of his actions.
The song is about Nicki's ex-boyfriend Safaree Samuels, who was with her right from the period that she was still unknown in the music industry and exploited her for his own advantage when she became a superstar. Although Nicki made the effort to make the relationship work, her ex went on with his habits that were harming the relationship.
Safaree was cheating on her and telling her lies, but she didn't see the signs early enough because she believed he valued her and she was irreplaceable. However, after she saw him for who he truly was, she started questioning if he ever had her in mind when he was lying to her.
The song was written by Nicki Minaj and Skylar Grey, and it features Grey.
50. Lying from You by Linkin Park
| | |
| --- | --- |
| Genre | Nu Metal, Rap Metal |
| Year Released | 2004 |
| Album | Meteora |
Pretending to be someone else to please others is bending the truth about who you truly are. Many people live their lives in other people's shadows, which can be disastrous.
This song by the rock band Linkin Park talks about stopping pretense and having the desire to regain control over one's life.
When some people want to go away from you, they might do things you don't like and tell lies that will make you upset so that you will start staying away from them. And this is what the song's title means. Some people do this unconsciously in a relationship.
Linkin Park and Don Gilmore produced "Lying from You."
Wrap Up:
That does it for this article. Let us know if there are any great songs that we should add to our list below!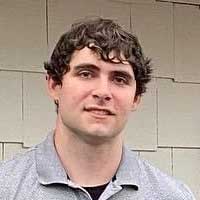 Hi, my name is Kevin and I'm from Butler, Pennsylvania. I've been obsessed with music and audio gear for as long as I can remember. I started this website to help people find professional advice related to a wide range of audio topics. We have a number of Audio Engineers on our team who have been designing and fixing audio gear for decades.