Although cars have been around for a reasonably long time, they have never stopped fascinating us. They've outgrown their role as a mere mode of transportation and become not only a status symbol but also a symbol of personal freedom. Many musicians have found driving inspiring as well, with countless songs about driving, racing, and even specific car models being created over the years.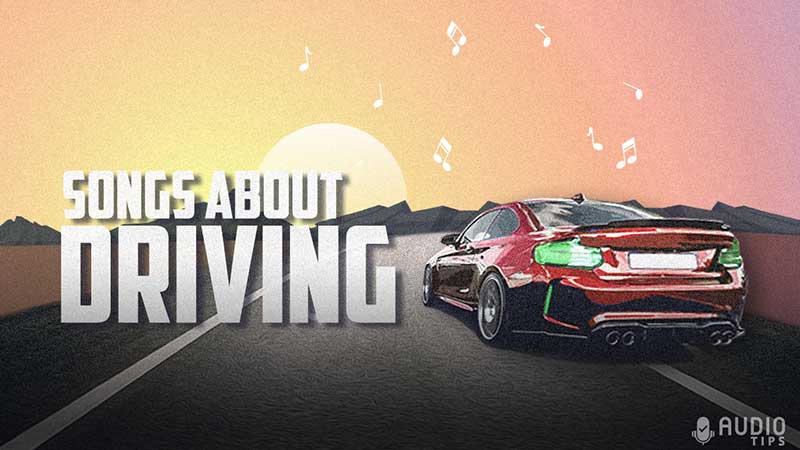 With that in mind, we have put together songs that are guaranteed to make your drives a lot more fun. For those of you who prefer to listen to music on Spotify, we also have the full playlist covered here at the bottom of the page.
1. Born to be Wild by Steppenwolf
| | |
| --- | --- |
| Genre | Hard Rock, Proto-Metal |
| Year Released | 1968 |
| Album | Steppenwolf |
You would be hard-pressed to find a better song about driving down an open road, being an outlaw, and enjoying freedom. It has been immortalized for so many reasons, from its appearance in the classic movie Easy Rider to the first mention of the phrase "heavy metal," which has given a name to a whole new genre of music.
Since then, the track has been used just about everywhere else, from Dr. Dolittle movies to Rugrats cartoons, and has become a bit of a cliche, but it will still put a smile on your face as you find yourself pressing the gas pedal harder.
2. Low Rider by War
| | |
| --- | --- |
| Genre | Funk, Latin Rock |
| Year Released | 1975 |
| Album | Why Can't We Be Friends? |
This song may very well be one of the most frequently featured songs of all time far as movie soundtracks as concerned. Obviously, it's a tribute to cars with hydraulic suspension, but also about a person who embodies the low-rider lifestyle. And it features one of the most instantly recognizable grooves anywhere.
3. Don't Stop Me Now by Queen
| | |
| --- | --- |
| Genre | Pop Rock, Power Pop, Hard Rock |
| Year Released | 1979 |
| Album | Jazz |
This timeless Queen classic is still as popular as ever among drivers and has been famously selected as the "Best Driving Song Of All Time" by none other than the famous trio of Top Gear presenters: Jeremy Clarkson, Richard Hammond, and James May. The reason why this is such a great driving song is the way it empowers you and improves your mood almost instantly, as if you're "traveling at the speed of light," pun intended. This song was extremely popular upon release, reaching number 86 on the Billboard Hot 100, and did even better in the UK.
4. Little Red Corvette by Prince
| | |
| --- | --- |
| Genre | Pop, Funk, Rock, Post-Disco |
| Year Released | 1983 |
| Album | 1999 |
Although this track works perfectly as a song about a Corvette, which is one of the most coveted cars of all time, there is another layer to it because all the car imagery from its lyrics is a double entendre for intercourse with a beautiful, promiscuous woman. Prince got the idea to make the connection between the two after falling asleep in one of his band member's cars after a lengthy recording session.
The song is one of the most successful ones Prince has ever recorded, and it rose in popularity after his death in 2016.
5. Highway to Hell by AC/DC
| | |
| --- | --- |
| Genre | Hard Rock |
| Year Released | 1979 |
| Album | Highway to Hell |
AC/DC got the idea for this iconic tune during their rigorous touring schedule, which involved them spending a lot of time on the Canning highway. Of course, the song can also be interpreted as one of reckless abandon, going down a downward spiral and enjoying every minute of it.
The simple yet recognizable riff stuck out from hundreds of other riffs thrown around during the band's sessions, according to late guitarist Malcolm Young, and the rest was history. It's also the most-played Australian song overseas. This is one of the most recognized songs of all time, and it has won many awards over the years.
6. Highway Star by Deep Purple
| | |
| --- | --- |
| Genre | Hard Rock |
| Year Released | 1972 |
| Album | Machine Head |
"Highway Star" is the ultimate anthem about fast cars and speed. In fact, its influence was so great that it arguably influences the creation of an entirely new subgenre of rock: speed metal. The lyrics are pretty straightforward and tell the story of a man who is obsessed with his souped-up car.
Guitar World magazine's list of 100 greatest solos of all time ranked the song's solo, which was played by virtuoso guitarist Ritchie Blackmore, at number 15, although most speedfreaks would put it at number one.
7. Mercedes Benz by Janis Joplin
| | |
| --- | --- |
| Genre | Blues |
| Year Released | 1971 |
| Album | Pearl |
Sung a capella by Janis Joplin, this song namedrops famous car brands like Mercedes Benz and Porsche (Joplin owned one herself), but the singer's desire to own a Mercedes is actually a clever jab at the consumerist lifestyle. Joplin wrote the song in a bar with her writing partner Bob Neuwirth using the lyrics written by beat poet Michael McClure and performed it live on the same night.
It's one of the last tracks Janis Joplin ever recorded because she passed away just three days later.
8. Mercury Blues by Alan Jackson
| | |
| --- | --- |
| Genre | Country |
| Year Released | 1993 |
| Album | A Lot About Livin' (And a Little 'bout Love) |
The roots of this song can be traced all the way back to 1949, and it has since then been covered by many artists, including the Steve Miller band, but it's Alan Jackson's version that became a huge hit among car enthusiasts and Mercury owners.
Ford even bought the rights to the song, so they could use it in their commercials for Mercury vehicles since the brand was owned by Ford Motor Company at that time.
9. Get Outta My Dreams, Get into My Car by Billy Ocean
| | |
| --- | --- |
| Genre | Dance-Pop, R&B |
| Year Released | 1988 |
| Album | Tear Down These Walls |
If you take a closer look at the lyrics, in which Billy Ocean asks a woman walking down the street to jump into his car for a night of romance, you'd realize they might be frowned upon nowadays, but it just goes to show that this track is a product of happier, more care-free times. And it was a number 1 hit in the US, Africa, and Australia, just to name a few.
The video for the song was also somewhat revolutionary for its time since it merged animated and live-action sequences.
10. Let Me Ride by Dr. Dre
| | |
| --- | --- |
| Genre | G-Funk, Hip Hop, Rap |
| Year Released | 1993 |
| Album | The Chronic |
"Let Me Ride" is not about speed but about rolling slowly while leaning back in your seat. It's also a perfect summer hip-hop anthem, but it didn't become a huge hit until Dr. Dre won a Grammy for it in 1994. The song samples a chorus from Parliament's "Mothership Connection."
It also hides a deeper meaning and indicated how young black people are not able to find their way out of Compton, both literally and figuratively.
11. No Particular Place to Go by Chuck Berry
| | |
| --- | --- |
| Genre | Rock and Roll |
| Year Released | 1964 |
| Album | St. Louis to Liverpool |
Nobody does pure rock'n'roll than Chuck Berry, and "No Particular Place to Go" is an upbeat and comical song about a young couple driving as they make out. Things get more and more heated, but they eventually end up driving home because the driver couldn't unfasten his girl's "safety belt," which is a clever little double entendre that you can't help but chuckle at.
And, of course, it features Chuck Berry's signature guitar playing you could recognize a universe away. What more could you ask for in a song?
12. Drive My Car by The Beatles
| | |
| --- | --- |
| Genre | Rock, Rhythm and Blues |
| Year Released | 1965 |
| Album | Rubber Soul |
The Beatles' catalog is pretty diverse, which means that they also have a song about driving. This one, in particular, is about a girl who wants to become a movie star, but before she can do that, she asks a guy to become her driver. It quickly turns out that she doesn't even have a car, but at least she has found a driver.
According to Paul McCartney, the phrase "drive my car" is a blues euphemism for intercourse. McCartney also played the guitar solo on this track, and not George Harrison, as was usually the case.
13. Fuel by Metallica
| | |
| --- | --- |
| Genre | Heavy Metal |
| Year Released | 1998 |
| Album | Reload |
Although Load and Reload are usually not considered Metallica's best work, especially by metalheads, the truth is that "Fuel" is a hard rock juggernaut of a song that is crammed full of blistering car imagery which gets your adrenaline going immediately. It can also be viewed as an allegory for living recklessly.
Naturally, the song was picked up by Dodge for one of its ads, and an early demo version of the song was used as the theme song for NASCAR on NBC from 2001 until 2014.
14. I Can't Drive 55 by Sammy Hagar
| | |
| --- | --- |
| Genre | Hard Rock |
| Year Released | 1984 |
| Album | VOA |
This is one of the most popular songs by Sammy Hagar, and one which has been used as a theme song for just about every automotive and racing TV program and commercial out there. Hagar was inspired to write the lyrics for the song after being pulled over by a police patrol for doing 62 miles an hour on a road with a 55 mph speed limit.
The singer protested and famously exclaimed, "I can't drive 55", alluding to the performance of the cheap rental car he was driving that night.
15. On the Road Again by Willie Nelson
| | |
| --- | --- |
| Genre | Country rock |
| Year Released | 1980 |
| Album | Honeysuckle Rose |
While most driving songs describe the hardships of being on the road all the time, Willie Nelson actually celebrates it with "On the Road Again" and everything that goes with it: freedom, the crowd's road, as well as being away from all the mundane things, such as bills and everyday responsibilities.
The track was composed for the movie Honeysuckle Rose, which stars Willie Nelson himself playing a country artist trying to make it in the music business. Many people also don't realize that Willie Nelson remade a new version of the song that is also very popular.
16. Interstate Love Song by Stone Temple Pilots
| | |
| --- | --- |
| Genre | Grunge, Alternative, Hard Rock |
| Year Released | 1994 |
| Album | Purple |
At first listen, "Interstate Love Song" might seem like it's about living life on the road and trying to make it work with your significant other. And while the song, like all great songs, works on that level, there is a deeper meaning behind it. According to singer Scott Weiland, the lyrics are actually about him trying to hide his drug addiction from his partner and pretending everything is alright.
Although they were never really accepted as a true grunge band, this song fits the grunge mold pretty accurately.
17. Little Deuce Coupe by The Beach Boys
| | |
| --- | --- |
| Genre | Hot Rod Rock |
| Year Released | 1963 |
| Album | Little Deuce Coupe |
Nobody does songs about California, surfing, and cars than The Beach Boys, often all three inside the same track. "Little Deuce Coupe" is dedicated to the hot rod culture, specifically the 1932 Ford Model 18, with the "deuce" part indicating the year the car was produced.
The lyrics are every hot rod enthusiast's dream, with phrases like "flat head mill." This is the highest charting B-side for the band, reaching number 15 on the Billboard Hot 100 chart.
18. Trampled Under Foot by Led Zeppelin
| | |
| --- | --- |
| Genre | Hard Rock, Funk Rock |
| Year Released | 1975 |
| Album | Physical Graffiti |
Not only does this tune have a catchy rhythm that propels the song forward, but also full of double entendres, where car parts and the way the car holds the road can be interpreted as a metaphor for a woman and her charms. According to the bassist and keyboardist John Paul Jones, he got the inspiration from the song's funky beat from Stevie Wonder's "Superstition."
The song is also notable for its use of clavinet and backward echo, as well as Jimmy Page's guitar, which is played through a wah-wah pedal.
19. Running Down a Dream by Tom Petty and The Heartbreakers
| | |
| --- | --- |
| Genre | Rock and Roll, Heartland Rock, Garage Rock |
| Year Released | 1989 |
| Album | Full Moon Fever |
An entire list can easily be put together containing only Tom Petty's songs about cars, driving, and the open road, but this is one is his best, as it takes place entirely inside a car. However, it also sings about how difficult it is the chase down the elusive American dream.
The song has been used extensively in popular culture, from NBA finals and Grand Theft Auto: San Andreas video game to Family Guy and NASCAR. It also makes another song in its lyrics: Del Shannon's "Runaway."
20. Truckin' by Grateful Dead
| | |
| --- | --- |
| Genre | Blues Rock, Psychedelic Rock, Roots Rock |
| Year Released | 1970 |
| Album | American Beauty |
Written by band members Jerry Garcia, Phil Lesh, and Bob Weir, and with lyrics by Robert Hunger, this bluesy tune is one of the catchiest road trip songs you will ever hear. Apart from noting all the cities through which the driver goes through, this track also documents the band's misfortunes on the tour, namely the drug raid in the band's hotel.
"Truckin'" has been recognized by the US Library of Congress as a national treasure, which is given to songs that are culturally significant.
21. Long May You Run by The Stills-Young Band
| | |
| --- | --- |
| Genre | Folk Rock, Country Rock |
| Year Released | 1976 |
| Album | Long May You Run |
Many cars inspire artists to write a song about them but rarely does a Pontiac hearse get such a heartfelt tribute as it does it here. It was written about Neil Young's first car, Mort (short for "Mortimer Hearseburg"). He drove the car from Canada to LA in the early 1960s, but Mort broke down in Ontario. After several attempts to revive him, Young continued to LA anyways, leaving the car behind.
Young sang the song during the closing ceremony of the 2010 Winter Olympics, which took place in Vancouver.
22. Red Barchetta by Rush
| | |
| --- | --- |
| Genre | Progressive Rock, Hard Rock |
| Year Released | 1981 |
| Album | Moving Pictures |
"Red Barchetta" was inspired by a short futuristic story named "A Nice Morning Drive", in which most cars as we know have been banned and replaced by massive vehicles that are running others off the road. In the song, a young driver goes to his uncle's countryside home and drives his classic Ferarri Barchetta.
He gets into a car chase with the authorities but manages to get the car, and himself, back to safety. The term "Barchetta" is used to describe a small boat, but it's also a name for two-seater sports cars without a roof.
23. The Golden Age by Beck
| | |
| --- | --- |
| Genre | Folk Rock |
| Year Released | 2002 |
| Album | Sea Change |
Driving can also work as a form of therapy if this song is anything to go by. Sometimes, when nothing seems to be going your way, the only thing left to do is to just keep driving. The song was originally titled "These Days I Barely Get By," but it was renamed to "The Golden Age" in order to avoid confusion with the song of the same name by George Jones.
The song has been a popular choice for Beck's live performances, and there are multiple versions of it since it was changed many times before and after the studio recording.
24. Route 66 by The Rolling Stones
| | |
| --- | --- |
| Genre | Blues Rock, Rhythm and Blues |
| Year Released | 1964 |
| Album | The Rolling Stones |
Although the original was composed by Bobby Coup, the most rocking version of this song was released on the Rolling Stones' debut album. However, they didn't rely on the original version, but the one covered by Chuck Berry in 1961, as well as the one by Perry Cuomo, which served as lyrical inspiration.
It namechecks pretty much all the key places on the world-famous Route 66, and the list is not unlike a touring schedule, which has inspired the band to cover the song in the first place.
25. Fast Car by Tracy Chapman
| | |
| --- | --- |
| Genre | Folk Rock |
| Year Released | 1988 |
| Album | Tracy Chapman |
This is one of the most beautiful and poignant songs about driving, which sees it as a way to escape the trappings of poverty, take care of an alcoholic father, and work a menial job. The narrator sings hopefully about leaving the city with her lover in his fast and finding a better life for themselves.
The ending, however, is pretty bitter, as she ends up taking care of him the same way she took care of her father and realizes that nothing in her life had changed.
26. Keep the Car Running
| | |
| --- | --- |
| Genre | Indie Rock, Baroque Pop, Folk Rock |
| Year Released | 2007 |
| Album | Neon Bible |
Released on the band's masterpiece album "Neon Bible," the song captures a sense of urgency and anxiety like no other. Partially inspired by singer Win Butler's nightmare, it's about moving on the road in order to find something better. The song has often been likened to Bruce Springsteen's best work, and band member Win Butler and Regine Chassagne have performed the track live with the Boss himself.
The song has also been covered by the Foo Fighters during their Echoes, Silence, Patience, & Grace tour back in 2007.
27. Graceland by Paul Simon
| | |
| --- | --- |
| Genre | Folk Rock, Worldbeat |
| Year Released | 1986 |
| Album | Graceland |
Graceland, which is Elvis' home, is the obvious destination here, but the lyrics are also about the journey. Simon goes on a ride with his son while reflecting not only on the country's history but also on his failed marriage to actress Carrie Fisher.
The song contains additional vocals, which are sung by The Everly Brothers. The song was recorded with musicians from South Africa. The song has been covered by numerous artists, most notably Willie Nelson.
28. I Drove All Night by Roy Orbison
| | |
| --- | --- |
| Genre | Pop Rock, Rock, Pop |
| Year Released | 1992 |
| Album | King of Hearts |
Although this song was originally recorded by Roy Orbison, who it was written for in the first place, in 1987, it didn't get released until 1992, after which he had already passed away. In the meantime, it become a huge hit for Cyndi Lauper in 1989. It was covered by Celine Dion.
Jason Priestley and Jennifer Connelly appeared in the music video for the track. Roy Orbison's version of the song also won a Grammy for Best Male Pop Vocal in 1991.
29. Shut Up and Drive by Rihanna
| | |
| --- | --- |
| Genre | New Wave |
| Year Released | 2007 |
| Album | Good Girl Gone Bad |
This was a huge hit for Rihanna when it came out in 2007. The lyrics contain plenty of references to cars and car parts, all of which are merely a metaphor for her own female attributes. It's pretty clear what she means by going "0 to 60" with her new lover.
The song is influenced by new wave, and it even samples New Order's song "Blue Monday" from 1983. It was featured on the soundtrack for Disney's Wreck-It Ralph in 2012.
30. Autobahn by Kraftwerk
| | |
| --- | --- |
| Genre | Electronic, Synth Pop, Ambient |
| Year Released | 1975 |
| Album | Autobahn |
Autobahn is the name of the famous German high-speed motorway, and Kraftwerk wrote the song with the intention of describing what it's like to drive your car down the aforementioned road. While the single version is a bit over 3 minutes long, the album version clocks in at almost 23 minutes.
While the lyrics are in German, the chorus often gets mistaken as a reference to The Beach Boys' song "Fun, Fun, Fun," while in reality, it's "Fahren fahren fahren", which simply means driving.
31. Take It Easy by Eagles
| | |
| --- | --- |
| Genre | Country Rock |
| Year Released | 1972 |
| Album | Eagles |
This is the band's first-ever single, and it's about driving and romance while on the road, with all the joys and trouble it entails. Jackson Browne started to write the song but had trouble finishing it until Glenn Frey convinced him to give it a go. Browne agreed, and the Eagles ended up releasing it.
Rock and Roll Hall of Fame listed it among the 500 songs that shapes rock and roll, and it's been featured on all of their live and compilation albums.
32. Going Up the Country by Canned Heat
| | |
| --- | --- |
| Genre | Blues Rock |
| Year Released | 1968 |
| Album | Living the Blues |
Canned Hear wrote the song based on the old blues tune "Bull Doze Blues," which was recorded in the 1920s by Texas blues musician Henry Thomas. The track was a huge success for the band because not only was it their highest-charting song, but it also served as the unofficial anthem for the famous Woodstock festival.
At first glance, it's a song about getting in your car and going to the countryside, but some interpretations see it as a song about evading the draft during the war in Vietnam.
Also Read: Songs About Vacations (Epic Playlist)
33. I've Been Everywhere by Johnny Cash
| | |
| --- | --- |
| Genre | Country |
| Year Released | 1996 |
| Album | Unchained |
Although this particular tune was written by Australian country singer Geoff Mack and popularised by Hank Snow, it's Johnny Cash's booming and grave baritone that gives it additional weight and meaning as we named all the cities through which he has been.
There are many other versions of this song, both in different languages and with different names of cities, but the Man in Black's version is the ultimate one because Cash has the genius ability to make each cover like it's his own original song.
34. Born to Run by Bruce Springsteen
| | |
| --- | --- |
| Genre | Rock, Power Pop |
| Year Released | 1975 |
| Album | Born to Run |
With "Born to Run," Springsteen wrote not only a song about the joys of driving hot rods but also one of the definitive songs about seeking personal freedom. It's also a love song, in which our protagonist has all the affection for the girl he is in love with but not much patience. The track also touches on the desire to get on the nearby highway and leave town for good.
The song is included on the Rock and Roll Hall of Fame's list of 500 greatest rock and roll songs of all time.
35. Mustang Sally by Wilson Pickett
| | |
| --- | --- |
| Genre | R&B |
| Year Released | 1966 |
| Album | The Wicked Pickett |
Although the original version of the song by Sir Mack Rice was recorded in 1965, it was Wilson Pickett who made it popular. The track is about a guy who buys his girl a Mustang but is then troubled by the fact that she wants nothing but to drive her Mustang and get into all sorts of trouble.
The original name of the song used to be "Mustang Mama," but it was changed to "Mustang Sally" after a suggestion by none other than Aretha Franklin.
36. Always Crashing in the Same Car by David Bowie
| | |
| --- | --- |
| Genre | Art Rock, Electronic Rock |
| Year Released | 1977 |
| Album | Low |
Driving at high speed and making "donuts" is the essence of a great driving song, but Dave Bowie adds an additional layer to the song by using the song's title as a metaphor for making the same mistake over and over again. It is said that Bowie got the inspiration for the song after an altercation with a drug dealer.
The song also mentioned a girl named "Jasmin," but in reality, it was Iggy Pop who was present during the event described in the song.
37. Makin' Thunderbirds by Bob Seger
| | |
| --- | --- |
| Genre | Heartland Rock, Rock and Roll |
| Year Released | 1982 |
| Album | The Distance |
There are plenty of songs about driving cars, but this one is also about actually making them. Bob Seger made the song a tribute to all the people that were making Thunderbird cars in factories, as well as the car itself, which was beloved by many.
It also evokes a bygone era because all the factories that used to produce those cars have been closed down, with all the workers losing their jobs.
38. Sweet Home Alabama by Lynyrd Skynyrd
| | |
| --- | --- |
| Genre | Southern Rock, Blues Rock, Country Rock |
| Year Released | 1974 |
| Album | Second Helping |
Although "Sweet Home Alabama" is primarily a love letter to the South, as well as a shot fired at Neil Young, it also works as a great driving and road trip song, especially with the lyrics "Big wheels keep on turning."
Fun fact: none of the band members who wrote the song are actually from Alabama, with Gary Rossington and Ronnie Van Zant being from Florida, and Ed King, who wrote the lyrics, being from California.
39. Running on Empty by Jackson Browne
| | |
| --- | --- |
| Genre | Rock |
| Year Released | 1978 |
| Album | Running on Empty |
Browne got the inspiration for the song by driving his car to the studio where he was recording the album, and seeing as it was close by, he almost never bothered to fill up the gas tank. This track was famously used in the movie Forrest Gump during the running montage, as it perfectly captures the feeling of moving forward.
The song was selected by Rolling Stone magazine among the 500 greatest songs of all time.
40. Jerry Was a Race Car Driver by Primus
| | |
| --- | --- |
| Genre | Alternative Rock, Funk Metal |
| Year Released | 1991 |
| Album | Sailing the Seas of Cheese |
You can always count on Primus to write a humorous, bizarre song about something or someone, and in this case, they wrote a song about a race car driver named Jerry, whose career was cut short by his drunk driving and a collision with a telephone pole. The second part of the song sings about a retired fireman, Captain Pierce. If you're looking for songs about racing cars and drivers, this is one that will certainly resonate with you.
41. Radar Love by Golder Earring
| | |
| --- | --- |
| Genre | Hard Rock, Progressive Rock |
| Year Released | 1973 |
| Album | Moontan |
This is yet another track that was selected among the greatest driving songs by Top Gear, and it's not just the incredible arrangement that makes it so exceptional. The lyrics, which are seemingly about a driver that is rushing to meet his because they share a psychic connection ("radar love"), actually hide a much darker story.
The narrator dies at the end of the song, and their radar love actually represents the connection that the two lovers share, even after death.
42. Cars by Gary Numan
| | |
| --- | --- |
| Genre | New Wave, Synth Pop |
| Year Released | 1979 |
| Album | The Pleasure Principle |
At first glance, "Cars" is about how we can feel safe and sheltered inside our cars and essentially spend time in our own little universe. The truth behind the track is less philosophical and much darker, as Gary Numan was attacked while being stuck in traffic in his car. Fortunately, he managed to lock the doors of his car and remain safe.
43. The Passenger by Iggy Pop
| | |
| --- | --- |
| Genre | Garage Rock, Proto-Punk |
| Year Released | 1977 |
| Album | Lust for Life |
Most driving songs are not about being a passenger but actually driving a car. However, being a passenger is way cooler than doing the driving when you are being driven by David Bowie himself. Bowie's and Pop's friendship is the stuff of legends, and they even used to be roommates in Berlin.
Adding to the overall epicness of the song is the fact that it was inspired by a poem written by Jim Morrison.
44. Chevrolet by ZZ Top
| | |
| --- | --- |
| Genre | Blues, Blues Rock, Hard Rock |
| Year Released | 1972 |
| Album | Rio Grande Mud |
There is no hidden meaning in this one, just the straightforward joy of driving your Chevrolet. And when it comes to car songs, ZZ Top is unbeatable. This time, however, the driving is a lot more laid back, there is no speeding, and even the narrator says that they "don't drive too fast." It's a killer driving tune, nonetheless.
45. Skidmarks On My Heart by Go-Go's
| | |
| --- | --- |
| Genre | New Wave, Pop Rock, Post-Punk |
| Year Released | 1981 |
| Album | Beauty and the Beat |
It's one thing to love cars and driving, and it's another when you take it to the extreme, which is the case here. The girl is angry at her boyfriend because he spends more time on his car than he does on her. Even when she gets him stuff that he likes, he never reciprocates, choosing instead to focus once again on his car.
46. Slow Ride by Foghat
| | |
| --- | --- |
| Genre | Hard Rock, Blues Rock |
| Year Released | 1975 |
| Album | Fool for the City |
Slow drives can be as rewarding as those where you floor the gas pedal. The former seems to be at the core of this song until you realize the lyrics are a metaphor for making love and slowing it down, so it lasts longer. The song has been used in many commercials and movies. There are as many as five versions of the song.
47. Ride Wit Me by Nelly
| | |
| --- | --- |
| Genre | Hip Hop, Rap |
| Year Released | 2001 |
| Album | Country Grammar |
Release on Nelly's hit album Country Grammar, "Ride With Me" pays tribute to many luxury cars, including the likes of Mercedes Benz and Range Rover, and the music video follows the gits of the song, with Pontiac Firebird Trans Am features prominently throughout.
48. Hot Rod Heart by John Fogerty
| | |
| --- | --- |
| Genre | Swamp Rock, Roots Rock, Blues Rock |
| Year Released | 1994 |
| Album | Blue Moon Swamp |
Sometimes, it's all about the simple pleasures in life, such as driving down the open road in your car with your windows rolled down, enjoying the breeze, and getting away from just about everything, and this song ticks all of those boxes. Buicks and Harley are mentioned multiple times throughout the song.
Also Read: Songs About Running Away (Full Playlist)
49. Madness – Driving in My Car
| | |
| --- | --- |
| Genre | New Wave, Pop |
| Year Released | 1982 |
| Album | – |
This song is about as simple as driving songs get, as there are no heavy-handed metaphors, deeper meaning, and cheesy double entendres, and that's its biggest strength. It's about loving your car, even when if it doesn't look good or if it's breaking down all the time.
50. The Boomin' System by LL Cool J
| | |
| --- | --- |
| Genre | Hip Hop |
| Year Released | 1990 |
| Album | Mama Said Knock You Out |
The car takes a back seat in this iconic hip-hop anthem (no pun intended) because it's all about the built-in car speakers and booming bass in this one. Of course, driving as slow as possible with your windows rolled down is a must. The song reached number 1 on the Hot Rap Singles chart.
Spotify Playlist
We made a full playlist of the songs we discussed above for you here. If you're interested, we also have a playlist of songs about flying here.
Conclusion:
There is only one thing that can make driving better: a great song, especially if it's about cars or the open road. We hope that you will find some new favorites here for your driving playlist and replay the ones you have enjoyed previously.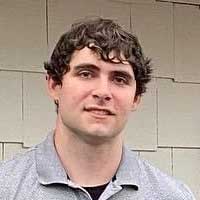 Hi, my name is Kevin and I'm from Butler, Pennsylvania. I've been obsessed with music and audio gear for as long as I can remember. I started this website to help people find professional advice related to a wide range of audio topics. We have a number of Audio Engineers on our team who have been designing and fixing audio gear for decades.