At times we all dream about lying on the beach somewhere with a cold drink in our hand, soaking up the sun. The beach seems to be the one place most people feel is an escape from their daily lives. That's why many songs about the beach have been written over the years.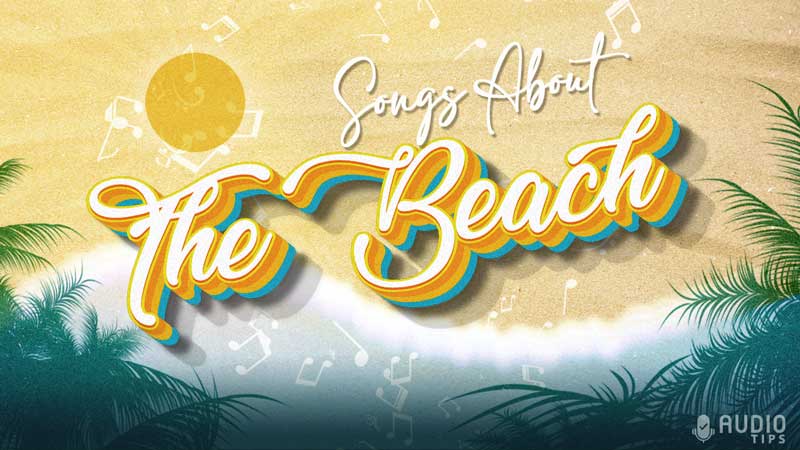 Here is a great playlist of beach songs you can listen to the next time you find yourself wanting to escape or if you find yourself at the beach.
1. Knee Deep by The Zac Brown Band (Featuring Jimmy Buffett)
| | |
| --- | --- |
| Genre | Country |
| Year Released | 2010 |
| Album | You Get What You Give |
I am a huge fan of the Zac Brown Band, and the reason that I love his music so much is that while he falls into the genre of country music, he isn't afraid to dabble in other genres like rock or reggae. For instance, let's take a look at his track "Knee Deep," which features Jimmy Buffett and appears on his breakthrough album "You Get What You Give." It should come as no surprise that the song has an island feel and is about vacationing on a beach. Then again, did I mention that it featured Jimmy Buffett?
2. Some Beach by Blake Shelton
| | |
| --- | --- |
| Genre | Country |
| Year Released | 2004 |
| Album | Blake Shelton's Barn & Grill |
This song sounds exactly like something that would be played at a place called "Blake Shelton's Barn & Grill," which is coincidentally the album that the song is from. What I think is the most entertaining aspect of this song is that Blake Shelton presents everyday scenarios in which we are tested and uses the fantasy of a beach vacation to control his temper and keep from losing his cool. If only it was as easy as fantasizing about being on a beach somewhere to avoid getting into a yelling match with the guy who just cut you off and made you spill coffee all over yourself.
3. A Little More Summertime by Jason Aldean
| | |
| --- | --- |
| Genre | Country |
| Year Released | 2016 |
| Album | They Don't Know |
Perhaps the worst thing about living in a beach town is that once the summer ends, and although Jason Aldean is no stranger to singing about memories, they are all he's left with. This song from his seventh studio album, "They Don't Know," tells the tragic tale of a local who finds himself falling for someone who is vacationing in his town. Sadly, as you may have guessed, the girl ends up going back home once the summer ends. This leaves Jason Aldean feeling heartbroken and alone and wishing that he was able to have just a little more summer so she could still be in his arms.
4. Toes by The Zac Brown Band
| | |
| --- | --- |
| Genre | Country |
| Year Released | 2010 |
| Album | You Get What You Give |
Most people say that Zac Brown's first hit song was "Chicken Fried," and they wouldn't be wrong. However, I feel like the song that announced that The Zac Brown Band wasn't a flash in the pan and that they weren't going anywhere soon was "Toes," featured on his triple-platinum album "You Get What You Give." Zac Brown kicks off the song immediately by letting us know he has his toes in the water and his butt in the sand, not a worry in the world, with a cold beer in his hand, and follows with, "Life is good today." It sure is, Zac. It sure is. This is one of my personal favorite songs about good times.
5. Margaritaville by Jimmy Buffett
| | |
| --- | --- |
| Genre | Easy Listening, Folk, Country |
| Year Released | 1977 |
| Album | Changes in Latitudes, Changes in Attitudes |
The inspiration for Jimmy Buffett's track "Margaritaville" came from the most obvious place that you can imagine. Buffett had just finished touring with his group, the Coral Reefer Band. Before heading back to Key West, Florida, he stopped to have a few margaritas with a friend and at a Mexican restaurant in Texas. Once he arrived back in Florida, Buffett sat at the Old Anchor Inn and watched the gridlocked traffic. This was when he wrote the song that would make him famous. I guess you could say that "Margaritaville," a song about margaritas and the beach, was inspired by drinking margaritas and heading back to the beach.
6. When the Sun Goes Down by Kenny Chesney (Featuring Uncle Kracker)
| | |
| --- | --- |
| Genre | Country |
| Year Released | 2004 |
| Album | When the Sun Goes Down |
Although most artists like to sing about the sun and the sand when they write a song about the beach, the only mention of the sun in this Caribbean-flavored single from Kenny Chesney is when he's singing about it going down. Instead, he and guest musician Uncle Kracker make it a point to mention how hot things are going to get (you guessed it) once the sun sets over the water in the title track to Chesney's eighth studio album, "When the Sun Goes Down." This certainly sounds like one big, fun party down by the ocean that I wouldn't mind attending.
7. Summertime by DJ Jazzy Jeff & the Fresh Prince
| | |
| --- | --- |
| Genre | Rap, Hip-Hop |
| Year Released | 1991 |
| Album | Homebase |
Before Will Smith was an Academy Award-winning actor, he and DJ Jazzy Jeff took home their second Grammy for Best Rap Performance by a Duo or Group for their hit "Summertime," which was featured on the duo's fourth studio album "Homebase." This track samples "Summer Madness" by Kool & The Gang and has Will Smith reminiscing about the summers of his youth in Philadelphia as the track details all of his exploits throughout a typical summer day. Although there are no beaches to be found anywhere near Philadelphia, I dare you to find a summer playlist that doesn't include this track. That's why I included it here.
8. Beachin' by Jake Owen
| | |
| --- | --- |
| Genre | Country |
| Year Released | 2013 |
| Album | Days of Gold |
In this ode to summertime from Jake Owen, he finds himself smitten by a girl on the beach. Later, when he heads to a bar to drink margaritas and watch a band, we find out that the girl was his all along. What I like about this laid-back tune by Jake Owen is that while most artists who sing about summer and the beach are focused on keeping an upbeat tempo, this song is comfortable finding a pocket deep in a slow groove and staying there. This song isn't in any hurry, and to me, that epitomizes summertime way more than focusing on your beats per minute.
9. Surfin' USA by The Beach Boys
| | |
| --- | --- |
| Genre | Pop, Rock |
| Year Released | 1963 |
| Album | Surfin' USA |
Perhaps no other band comes to mind nearly as much as The Beach Boys when you think of artists who have recorded songs about the beach. After all, the word "beach" is in the name of the band, right? Of all of the songs The Beach Boys have recorded about the beach, I can't think of one that is more popular and more well-known than the title track from their 1963 classic "Surfin' USA." Although the song has been used in several dozen movies and television shows, here is a list of the Top Five Uses of "Surfin' USA" in movies or TV.
10. Moon Over Mexico by Luke Combs
| | |
| --- | --- |
| Genre | Country |
| Year Released | 2019 |
| Album | What You See Is What You Get |
The beaches of Mexico seem to be the romantic destination of choice for many country artists, and according to the track "Moon Over Mexico," country music superstar Luke Combs certainly confirms the stereotype. The Country Music Association Entertainer Of The Year opens this pensive country ballad by reminiscing about a special someone he met while he was on vacation in Mexico. That romance must have been special because Combs says that he hasn't felt a buzz like that since leaving Mexico, and it certainly wasn't the drinks that caused it. Unfortunately, when he left Mexico, he also left his romantic interest behind. If you like this song, you might also want to listen to our playlist of songs about the moon or songs about sunsets.
11. Waves by Mr. Probz
| | |
| --- | --- |
| Genre | R&B, Hip-Hop, Pop |
| Year Released | 2013 |
| Album | The Treatment |
Dennis Princewell Stehr, a Swedish artist known by his stage name Mr. Probz, was a hip-hop artist in his native Sweden for several years before releasing his English language debut in 2013 called "The Treatment." The first single from that album was called "Waves" and depicted a broken-hearted narrator who had just gotten out of a serious relationship. The breakup left him devastated. Mr. Probz uses the ocean and the sensation of drowning as a metaphor for how the breakup has left him. Have to admit that the beat of this song is surprisingly cheerful, considering the lyrical nature of the track.
12. Island In The Sun by Weezer
| | |
| --- | --- |
| Genre | Alternative Rock, Power Pop |
| Year Released | Weezer (Green Album) |
| Album | 2001 |
Full Disclosure: I may be a bit biased with this selection because I am a bonafide Weezer fan, although this track sounds like nothing that belongs anywhere in the band's extensive catalog. However, their track "Island In the Sun" sounds exactly like something that you would hear if you were on a beach, soaking up the sun somewhere on a beautiful island in Hawaii. The music isn't the only thing that sounds like it's directly from a vacation, either. The lyrics are all about spending some carefree time frolicking in the sun by running away to your very own island. I'm game. How about you?
13. Party On the Beach by Brian Kelley
| | |
| --- | --- |
| Genre | Country |
| Year Released | 2021 |
| Album | BK's Wave Pack |
While most artists are content to write a song about either Romancing or partying on the beach, country singer Brian Kelley recorded an entire beach-themed EP called "BK's Wave Pack" that his official website declared as "your soundtrack for summer." Still, what would an entire EP devoted to the beach be without a song dedicated to partying on the beach? Well, that's what we get from the track "Party On the Beach." As you might have guessed from its not-so-subtle title, it is about partying on the beach, complete with trucks, red Solo cups, a grill, and man's best friend. Sounds like my kind of party.
14. Soak Up the Sun by Sheryl Crow
| | |
| --- | --- |
| Genre | Rock, Pop |
| Year Released | 2002 |
| Album | C'mon, C'mon |
Sheryl Crow's hit single "Soak Up the Sun" couldn't have two more opposing sources of inspiration. According to the song's co-writer, Jeff Trott, he was on a flight from Portland, Oregon, to New York City when he realized that he was leaving a rainy climate to hopefully soak up a little sun in New York. He then realized that that had a nice ring to it and brought the idea to Sheryl Crow. The two also got to talk about the Columbine Massacre and appreciate what you have because life is too short not to enjoy the little things. Thus, "Soak Up the Sun" was born.
15. Free by The Zac Brown Band
| | |
| --- | --- |
| Genre | Country |
| Year Released | 2008 |
| Album | The Foundation |
Zac Brown said he got the inspiration for the fifth single from his album "The Foundation" when he was in Australia. The singer said that he was on top of a mountain and felt as free as he had ever felt in his life. He decided to write a song about a couple who didn't have a lot of money, but they had a lot of love, and that's all they needed. The song Hit the top spot on the Billboard Hot Country Songs chart and became the fourth number-one hit from "The Foundation" to make it to the top of the charts.
16. Catch A Wave by the Beach Boys
| | |
| --- | --- |
| Genre | Pop, Rock |
| Year Released | 1963 |
| Album | Surfer Girl |
Let me start by saying that when you think of the beach, this song sounds exactly like something that would be playing in the background. Often, I wonder if beach culture would have reached the height of popularity it attained if the Beach Boys hadn't been around to provide the soundtrack for summertime. This ode to the sport of surfing appeared on the Beach Boys' appropriately titled third album, "Surfer Girl," and encourages everybody within earshot to try "the greatest sport around." The song then declares that surfing isn't a fad, and you're wrong if you think that its popularity will ever decline.
17. Ocean Drive by Duke Dumont (Featuring Boy Matthews)
| | |
| --- | --- |
| Genre | Electronica, Dance |
| Year Released | 2009 |
| Album | Now 31 |
Okay, I'm going to be honest with all of you here. This is another song that isn't necessarily about the beach but rather takes place in the setting near the beach, hence the title "Ocean Drive." The lyrics to the song indicate that a couple that is headed for a breakup is on a drive together on the aforementioned Ocean Drive. Although the meaning of this song has been debated, I like the interpretation that suggests that the couple is trying to find a fresh start, and that's why they are on the drive. I also like the retro 1980s feel this song has.
18. The Sand I Brought To the Beach by Luke Bryan
| | |
| --- | --- |
| Genre | Country |
| Year Released | 2015 |
| Album | Spring Break…Checkin' Out |
Although Luke Bryan opens this song with the lyrics "real sad story here, y'all," the upbeat tone of this song doesn't indicate that we are headed toward a disaster. However, as the song moves along, we learn that Luke has had a little too much to drink, and his romantic interest doesn't like this side of him. She leaves him at the bar proclaiming, "I just lost the sand I brought to the beach. I guess I can't control the Spring Break side of me." Ever the optimist, he realizes that this frees him up for the entire week and invites anyone within earshot along for drinks. If you're looking for country songs about the beach, then this is a must-have song on your playlist.
19. No Shirt, No Shoes, No Problem by Kenny Chesney
| | |
| --- | --- |
| Genre | Country |
| Year Released | 2002 |
| Album | No Shoes, No Shirt, No Problems |
In Kenny Chesney's hit single "No Shirt, No Shoes, No Problem," we find yet another example of a country singer wanting to escape to the beaches of Mexico. However, Kenny Chesney is no ordinary country singer. He makes it abundantly clear at the beginning of this track that this isn't just the name of a song or an album. This is a lifestyle, and I firmly believe him. The song has a beach feel that honestly wouldn't be out of place if you heard it in the background of a commercial for Hawaii, but that's what makes it feel simultaneously authentic and unique.
20. Somewhere On a Beach by Dierks Bentley
| | |
| --- | --- |
| Genre | Country |
| Year Released | 2016 |
| Album | Black |
When a relationship that you invested a lot into ends up not working out, it's perfectly normal to want to escape far away from your ex; just ask Dierks Bentley. In his song "Somewhere On a Beach," Bentley tells us the all-too-familiar tale of love gone wrong, with a twist. To escape his ex, he purchases a one-way ticket to a warm, beachfront location while she is left unsuccessfully stalking him around his hometown. Dierks finds a way to inject some humor into this song by taking every opportunity to point out that he is somewhere on a beach with somebody new.
21. You And The Beach by Luke Bryan
| | |
| --- | --- |
| Genre | Country |
| Year Released | 2015 |
| Album | Spring Break…Checkin' Out |
In 2015, Luke Bryan released an album that held up to its title of "Spring Break…Checkin' Out." Almost every track on it was about partying and having a good time. However, with every good time comes a hangover. "You And the Beach" is that pounding headache you wake up to after a night of partying. It is about a painful breakup that followed a whirlwind summer romance. It's easy to see that Luke Bryan is haunted by her memory as he sings, "Yeah, I was a fool to think I could just move on 'cause you and the beach followed me home." If you're looking for songs with good vibes, I recommend listening to this one.
22. I Want To Go To The Beach by Iggy Pop
| | |
| --- | --- |
| Genre | Punk Rock |
| Year Released | 2009 |
| Album | Preliminaries |
I can't be the only person here who was surprised to discover that the punk rock legend Iggy Pop had a song in his catalog about the beach. What surprised me even more was that the song was about wanting to go to the beach. Correct me if I'm wrong, but Iggy Pop doesn't necessarily seem like he is a beach person to me. Strangely enough, the former Stooges lead singer even declares that he doesn't care if it's decadent, which is a nod to his old punk rock mindset. Although, to be fair, he admits he doesn't know where his mind went. That might explain it.
23. Under the Boardwalk by The Drifters
| | |
| --- | --- |
| Genre | R&B, Soul |
| Year Released | 1964 |
| Album | Under the Boardwalk |
When you think of songs that are about the beach, one of the first tunes that come to mind is probably the classic track "Under the Boardwalk" by The Drifters, although technically, the song isn't about the beach as much as it is about having a little summertime fun under the aforementioned boardwalk. Oddly enough, this was only the third biggest hit of The Drifters' career, as the song peaked at the number-three position on the Billboard Hot 100. However, the album that the song appeared on was The Drifters' most popular album, cracking the top 40 when it was released in 1964.
24. (Sittin' On) The Dock of the Bay by Otis Redding
| | |
| --- | --- |
| Genre | R&B, Soul |
| Year Released | 1968 |
| Album | The Dock of the Bay |
If you were compiling a list of the most recognized songs about the beach, you would be remiss if you didn't include the only number-one track of Otis Redding's career, "(Sittin' On) The Dock of the Bay." However, what most people don't realize is that this song is not a carefree tune about wasting time at the beach. It's about someone who fled his home in Georgia and headed toward San Francisco to escape his loneliness. Unfortunately (and now would be the time to stop reading if you want to avoid spoilers), yes loneliness followed him to San Francisco.
25. Paradise by LL Cool J (Featuring Amerie)
| | |
| --- | --- |
| Genre | Rap, Hip-Hop |
| Year Released | 2002 |
| Album | 10 |
One of the most interesting things that I've heard about this song is that 50 Cent was a ghostwriter for LL Cool J's verses on the track. This was confirmed on the August 12, 2022, edition of The Breakfast Club. The song starts with the narrator trying to win back the love of his life I reminding her of the various luxurious and expensive gifts he's given her, but toward the middle of the song, he promises to take her on a beach vacation to Tahiti before finishing the phone by bragging about how he is better than all the other guys she's been with before.
26. We Went To The Beach by Little Big Town
| | |
| --- | --- |
| Genre | Country |
| Year Released | 2017 |
| Album | The Breaker |
Some of the fondest memories from childhood might include going on summer vacation every year with your family. Usually, that vacation included a trip to the beach. Those memories are the ones that stay with you forever, and they are also the ones that Little Big Town sings about in their song "We Went To the Beach." This track chronicles various stages in the life of the narrator. It starts with childhood memories of going to the beach, then going back to when she was a young adult. Finally, she's making new memories with her family as she gets married and takes her family to the beach.
27. Rockaway Beach by the Ramones
| | |
| --- | --- |
| Genre | Punk Rock |
| Year Released | 1977 |
| Album | Rocket to Russia |
You could argue that perhaps one of the most famous punk rock bands in history got its start when Dee Dee Ramone (then known as Doug Colvin) ran away to New York City to escape his abusive father. Once he got to New York, he wrote a song about the place where he used to escape to when living with his father became too difficult. This would become the Ramones' classic "Rockaway Beach." Although nobody in the band was ever into surfing, they reluctantly admit that they all enjoyed the beach now and then, with Dee Dee Ramone confirmed as "the only real beachgoer" of the group.
28. Surf City by Jan & Dean
| | |
| --- | --- |
| Genre | Surf Rock |
| Year Released | 1963 |
| Album | Surf City and Other Swingin' Cities |
If you are planning a trip to the beach and making a playlist to listen to once you get there, you're not doing it right if you forget to include this rock and roll classic from William Jan Berry and Dean Ormsby Torrence, better known as the Dio Jan & Dean. I don't know about any of you, but I can't think about the beach without that opening line of "Two girls for every boy" ringing in my ear. If you find that this song sounds very similar to The Beach Boys, you are right. This song was the result of a collaboration between Jan Berry and Brian Wilson.
29. Good Vibrations by the Beach Boys (Featuring Christopher Cross)
| | |
| --- | --- |
| Genre | Pop, Rock |
| Year Released | 1966 |
| Album | Good Vibrations |
If "Good Vibrations" isn't the first song that comes to your mind when you think of beach songs, it should be at least the second or third. Speaking matter-of-factly, you could probably make an entire playlist just from Beach Boys songs, but the title track from 1966's "Good Vibrations" screams Summertime and a day of sun and fun at the beach. The Beach Boys had 15 top-ten hits, including four number-one songs on the Billboard Hot 100. "Good Vibrations" was one of those Billboard number-one hits and (in my opinion) is The Unofficial Song of Summer.
30. Feels Like Summer by Donald Glover
| | |
| --- | --- |
| Genre | R&B, Soul |
| Year Released | 2018 |
| Album | Summer Pack |
Donald Glover, also known by his stage name Childish Gambino, cleverly disguised a metaphor for climate change in this seemingly innocent song about summer, which might have made it fit better in a list of songs with metaphors than in a list of songs about summer. Besides climate change, the song also tackles the topic of water scarcity and the decline of the bird population, all of which are genuine concerns of Glover's. Follow lyrics may be on the political side, but I find that the beat is light, airy, and reminiscent of summer and a relaxing day at the beach.
31. Ocean Size by Jane's Addiction
| | |
| --- | --- |
| Genre | Alternative Rock |
| Year Released | 1988 |
| Album | Nothing's Shocking |
Have you ever stopped to think about how vast the ocean is? When you stop to think about the fact that over 75% of the Earth's surface is water, it makes you take a step back and appreciate just how large the ocean is. So, when Jane's Addiction lead vocalist Perry Farrell says that something is ocean-sized, he may be exaggerating, but that speaks to the sheer size of what he is referring to. Fortunately, when the enigmatic singer says that he wishes that he was ocean size in the lyrics of the song, he is referring to a time when he was homeless.
32. California Girls by David Lee Roth (Featuring Carl Wilson and Christopher Cross)
| | |
| --- | --- |
| Genre | Rock, Hard Rock |
| Year Released | 1988 |
| Album | Crazy From the Heat |
After leaving Van Halen, David Lee Roth released his first solo album called "Crazy From the Heat" in 1988. That album featured a cover version of The Beach Boys' classic "California Girls." However, much to everyone's surprise, Roth had Carl Wilson (who was a real-life Beach Boy) appear on the track, as well as Christopher Cross. In this track, David Lee Roth waxes poetic about what he considers to be the Golden State's biggest asset. I'll give you a hint; it's not the beaches. This entire song is dedicated to his affinity for California Girls, but the song would not be out of place at the beach.
33. The Boys Of Summer by Don Henley
| | |
| --- | --- |
| Genre | Rock |
| Year Released | 1984 |
| Album | Building the Perfect Beast |
Although being a member of one of rock and roll's most famous bands will ensure that you are no stranger to success, "The Boys of Summer" did particularly well on Billboard, charting at the fifth position on the Hot 100. I love the overall feeling of this song, its meaning is what makes it stand out. The song is about a boy who lives in a summer tourist town and has a crush on a girl. Unfortunately, she is more preoccupied with the tourist boys that visit the town, but he ensures her that he will still be there when they are long gone.
34. Sea and Sand by The Who
| | |
| --- | --- |
| Genre | Hard Rock, Classic Rock |
| Year Released | 1973 |
| Album | Quadrophenia (Remixed And Remastered Version) |
When it came time for The Who to record their sixth studio album, lead guitarist Pete Townsend and company wrote one of the most revered rock operas of all time, the critically praised double album "Quadrophenia." Set in London and Brighton, this record tells the story of Jimmy, a member of the Mods, who was dissatisfied with practically every aspect of his life, including his home, work, and romantic life. In "Sea and Sand," Jimmy goes down to the beach to vent his frustration regarding his parents and his inadequacies regarding his girlfriend, whom he wants to live with in peace and harmony at the beach.
35. Only the Ocean by Jack Johnson
| | |
| --- | --- |
| Genre | Soft Rock, Pop |
| Year Released | 2010 |
| Album | To The Sea |
The best way that I can describe what I like best about this track is that it is soft and gentle, much like the ocean that Jack Johnson is singing so lovingly about. Hawaiian singer Jack Johnson once said that he didn't have to look far to find the inspiration for the closing track to his album "To The Sea." His father was a well-known Surfer named Jeff Johnson, so Jack dedicated the album to his dad's memory. In my opinion, this simple, slow-burning track is the perfect way to close out a beautiful album in which he uses the ocean as a metaphor for the subconscious.
36. Paradise To Me by Niko Moon
| | |
| --- | --- |
| Genre | Country |
| Year Released | 2021 |
| Album | Good Time |
In this island-inspired track from Niko Moon's debut studio album "Good Time," the narrator is about to embark on one of America's favorite pastimes, the three-day weekend. Like most people, he's chosen to spend that time enjoying some sand and sun at the beach. So, where is our hero headed? Well, he says that he enjoys pina coladas down in PCB, which is an acronym for Panama City Beach. He Alsop says that his boat is tied up on an island, so he is probably partying somewhere in the Gulf of Mexico, which is also affectionately known as Florida's Emerald Coast.
37. At the Beach by The Avett Brothers
| | |
| --- | --- |
| Genre | Folk |
| Year Released | 2004 |
| Album | Mignonette |
This song is possibly the most upbeat and cheerful song I've ever heard, just like any song about the beach should be. However, what I like the most about "At the Beach" is that it isn't concerned with being a complicated tale filled with hidden meanings. It is perfectly content to stay within its lane as a simple, joyful song that you can count on to make you smile. Lyrically, the song uses the beach as the backdrop for everything good and positive in the narrator's life. I love the mood that this song sets, and it also follows through on the message quite nicely.
38. Good To Go To Mexico by Toby Keith
| | |
| --- | --- |
| Genre | Country |
| Year Released | 2002 |
| Album | Unleashed |
Toby Keith has been entertaining people since 1993 with his humorous take on most of life's peculiarities, like on "As Good As I Once Was." With that said, "Good To Go To Mexico" it's not one of those songs, although it is not the least bit on the serious side either. Keith starts off singing about the cold, dreary winter weather in Oklahoma. Ellenburg that dreary music that accompanies his vocals suddenly picks up and takes on a Latin flavor as he is headed to Mexico for the winter. He's just waiting on this significant other to say the word, and they're gone.
39. Escape (The Piña Colada Song) by Rupert Holmes
| | |
| --- | --- |
| Genre | Soft Rock, Pop |
| Year Released | 1979 |
| Album | Partners in Crime |
"Escape (The Piña Colada Song)" has got to be one of the most upbeat, cheerful, and entertaining songs ever written about having an affair. The music sounds like something that would be perfectly at home somewhere in the Caribbean, while the lyrics tell the hilarious story of a man who places an ad in the newspaper to find a new lover because he has grown tired of the one he has. Ironically, the woman that answers the ad is his significant other, and the two end up learning more about each other than they had previously known, like the fact that they both enjoy pina coladas. If you enjoy this song, check out of full playlist of songs that tell a story.
40. Wipe Out by The Surfaris
| | |
| --- | --- |
| Genre | Surf Rock |
| Year Released | 1963 |
| Album | Wipe Out / Surfer Joe |
So, all of you are going to have to hear me out on this one. Technically, this song is not about the beach because it only has the lyric "wipeout" at the beginning, which would make it an instrumental track. Still, it's just as impossible to create a list of songs about the beach and not include this song as it would be to omit the Beach Boys. Nevertheless, if you want to closely examine this track, it is about the sport of surfing, which usually happens at the beach. Rest assured that this is also the only instrumental song that I will include on this list.
41. California Gurls by Katie Perry (Featuring Snoop Dogg)
| | |
| --- | --- |
| Genre | Pop |
| Year Released | 2010 |
| Album | Teenage Dream |
Written by Lukasz "Dr. Luke" Gottwald and Max Martin, "California Gurls" was the first single released from Katy Perry's third album "Teenage Dream." While the song isn't about the beach specifically, Katy Perry. I always wanted to record a song that paid homage to the Beach Boys while also singing about all of the iconic things in California that people always see on postcards. If you throw in a guest verse from Snoop Dogg, who calls Long Beach home, the song couldn't get any more "California." Hailing from Santa Barbara, I guess that she took pride in her home state and wanted to honor it.
42. Cake By the Ocean by DNCE
| | |
| --- | --- |
| Genre | Pop, Electropop |
| Year Released | 2016 |
| Album | Grease |
DNCE is an electronic pop supergroup formed in 2015, consisting of guitarist JinJoo Lee, lead vocalists Joe Jonas, and drummer Jack Lawless. One thing that you may not know about this band is that they coined the phrase cake by the ocean, which is a euphemism for having sex on the beach. What's even funnier is that the song's co-writers got the name for the song by mistranslating the name for the popular cocktail, sex on the Beach. I won't go into detail explaining the many euphemisms used in the song, but let's just say that it's about a young man in the hot pursuit of a young lady.
43. Wipe Out by The Fat Boys
| | |
| --- | --- |
| Genre | Rap, Hip-Hop |
| Year Released | 1987 |
| Album | Crushin' |
Although this song is not a cover of the surfing anthem "Wipeout," it samples the classic song written by The Surfaris. In my opinion, the Fat Boys deserve creativity points for sampling this song for their track of the same name. However, the song is about them needing a vacation after an extensive tour. As fate would have it, they decide to take that vacation in California. The rest of the song mentions plenty of the shenanigans and tomfoolery that the Fat Boys got into during their visit to the Golden State. It also peaked at number two on the UK charts.
44. Kokomo by the Beach Boys
| | |
| --- | --- |
| Genre | Pop, Rock |
| Year Released | 1988 |
| Album | Kokomo |
The Beach Boys experienced a massive spike in popularity in 1988 when their island-flavored Billboard number-one title track from their comeback album "Kokomo," which was featured in the film Cocktail. Kokomo is a fictional romantic Island getaway somewhere off the Florida Keys. What's funny about this song is that people are still searching for this fictional place to this day, even though it has been said that it's a fictional island for many years. Still, the song also lists Aruba, Jamaica, Bermuda, the Bahamas, Key Largo, and Montego Bay as other beach destinations where you can go to have a little fun in the sun.
45. Barefootin' by Scotty McCreery
| | |
| --- | --- |
| Genre | Country |
| Year Released | 2018 |
| Album | Seasons Change |
Country music singer Scotty McCreery joins the party by bringing his brand of country music to the beach, complete with a horn section that gives this track a slight Latin edge. As you might expect, the lyrics from this track featured on his fourth studio album "Seasons Change" are indicative of a typical Saturday night straight from most adults' beach vacations, complete with you (guessed it) some barefoot dancing and a little romancing, according to the lyrics. What I like about this song is that it doesn't take itself too seriously and maintains a playful tone, just like you would expect from a trip to the beach. This is one of the most popular beach songs ever!
46. Beyond the Sea by Bobby Darin
| | |
| --- | --- |
| Genre | Jazz |
| Year Released | 2013 |
| Album | Don't Worry, Be Jazzy By Bobby Darin |
Back in 1959, Bobby Darin brought a little jazz to the beach with his romantic ballad "Beyond the Sea," which is featured on his album "Don't Worry, Be Jazzy By Bobby Darin." However, instead of worrying about partying and dancing on the beach, Bobby Darin is thinking about his dream partner, whom he says is waiting for him "somewhere beyond the sea." Whether or not this person exists is up for debate, but Bobby Darin is convinced that she is somewhere out there, waiting for him. All he needs to do is head out to the beach to meet her.
47. Sand In My Boots by Morgan Wallen
| | |
| --- | --- |
| Genre | Country |
| Year Released | 2021 |
| Album | Dangerous: The Double Album |
This is the age-old story of the country boy from a small town heading out to try to escape the memories of a bad breakup and looking for a good time to help him party his blues away. While this is an overused trope in many country songs, I enjoy Morgan Wallen's version of this story because he is content to keep it simple and let this quiet ballad shine on its own. He finds a one-night stand at the beach, which he mistakes for a new romance. All he brought back from his trip was sand in his boots.
48. Beach2k20 (Yaeji Remix) by Robyn
| | |
| --- | --- |
| Genre | Electronica, Dance |
| Year Released | 2021 |
| Album | Single |
If you are looking for a nice, cool little place to party on the beach that does really good food, Robyn can certainly point you in the right direction. In fact, you can follow her because, according to her track "Beach2k20 (Yaeji Remix)," that's where she's headed. Everything about this bouncy little track backs up the theory that she is indeed looking to party it up somewhere where there is lots of sand, surf, and sun. However, don't get it misconstrued; Robin Miriam Carlsson is not strictly about partying. The Swedish singer is also a Grammy-nominated artist, as well as an accomplished producer and DJ.
49. Beach Bums by Josh Turner
| | |
| --- | --- |
| Genre | Country |
| Year Released | 2017 |
| Album | Deep South |
According to dictionary.com, a beach bum is traditionally defined as "an idle person who habitually spends time on or near a beach." From the sound of his single "Beach Bums," that's exactly what it sounds like Josh Turner and his significant other want to be, but only for the weekend. Honestly, I can't say that I blame them, especially after listening to the laid-back and relaxing tone of this track, which has a distinct Sunday afternoon feel to it. After listening to this track, it sounds like Josh Turner has the perfect plan for a weekend getaway. I'm just jealous I'm not going.
50. Island Time by Bumping Uglies (Featuring Sugarshack Sessions)
| | |
| --- | --- |
| Genre | Reggae |
| Year Released | 2019 |
| Album | Bumping Uglies |
From the tone of this rock-infused reggae track, it appears like, although they don't have anything that needs to be accomplished, the band Bumping Uglies is far from bored. After all, their days are filled with drinking coffee, some "extracurricular activities," and swimming until they can't go anymore. This is what they call "Island Time," which is also the name of the single from their self-titled debut album. That's not all they plan to do, though. After the Sun goes down, it's time to clean up and head out to find a party after a few quick shots of the hard stuff, as they call it.
51. La Isla Bonita by Madonna
| | |
| --- | --- |
| Genre | Pop |
| Year Released | 1986 |
| Album | True Blue |
With over 300 million records and albums sold worldwide, Madonna is the highest-selling female artist in history. Her second album, True Blue, was the top-selling album of 1986 and was certified diamond with over 25 million copies sold. One of the hits singles featured on that record was "La Isla Bonita," which sounded a bit different than McDonald's other work because it had a distinct Spanish and Island flavor to it. The track is about McDonald's lifelong fantasy of going to San Pedro. As the song goes on, it lets the listener know that she is getting closer to making her dream come true.
52. Beach City by LBC Movement (Featuring Snoop Dogg)
| | |
| --- | --- |
| Genre | Rap, Hip-Hop |
| Year Released | 2016 |
| Album | Beach City |
There's no way that I could omit a song called "Beach City" from a group called LBC Movement from this list. After all, LBC stands for Long Beach City. The word "beach" is in the name of the song and the name of the group. Although the chorus that features Snoop Dogg sounds like something straight out of a nursery rhyme, the lyrics of this song aren't exactly what I would consider child-friendly., throughout the song, the members of the LBC Movement take turns proclaiming the violence and danger that lurks in the LBC.
53. In The Summertime by Mungo Jerry
| | |
| --- | --- |
| Genre | Skiffle, Pop |
| Year Released | 1970 |
| Album | In the Summertime |
I'm going to take this opportunity to go on record as saying that this is probably one of the most instantly recognizable songs across any genre of music. While the artist's name may not sound familiar, this is one of those songs that you will hear the moment the first banjo notes ring out. Throughout the song, Mungo Jerry exuberantly proclaims the joys of summer. Appearing on the album of the same name, the track "In The Summertime" was the biggest hit of Mungo Jerry's career, peaking at the third spot on the Billboard Hot 100 in 1970.
54. Bodom Beach Terror by Children Of Bodom
| | |
| --- | --- |
| Genre | Metal, Heavy Metal |
| Year Released | 2008 |
| Album | Hate Crew Deathroll |
Taking the first prize for the band on this list that I would least expect to have written and recorded a song about the beach is Finland's premiere death metal band, Children of Bodom. Now, don't expect any surprises from Children of Bodom on this track. You get the same seething death metal that they always offer. The song depicts the members of the band as vampires who are waiting to feast on partygoers at the beach. Yes, you read that right, and the song ends with the late Alexi Laiho trying to convince more people to party at the beach. I wonder why…
55. Summer Nights by Olivia Newton-John and John Travolta
| | |
| --- | --- |
| Genre | Pop |
| Year Released | 1979 |
| Album | Grease (Original Motion Picture Soundtrack) |
Is there any movie that screams summer more than the musical Grease, starring John Travolta and Olivia Newton-John? Well, maybe Jaws, but I digress. Although the film was released in 1979, it has a distinct 1950s feel, and so does the soundtrack. This sound is especially heard on the track "Summer Nights," in which Travolta and Newton-John take turns singing verses that tell their version of a romantic encounter the two head with each other on the beach. Throughout the song, you can see their friends hanging on to their every word, begging the two lovers to tell them more while asking questions of their own.
56. Beach In Hawaii by Ziggy Marley
| | |
| --- | --- |
| Genre | Reggae |
| Year Released | 2006 |
| Album | Love Is My Religion |
Far from his native Jamaica, we find Ziggy Marley (son of the legendary reggae Singer Bob Marley) singing about the beach in Hawaii on his album "Love Is My Religion." An accomplished musician in his own right, Marley is singing about being on the beach in Hawaii, much like the title suggests. He also wishes that his ex-lover was there with him. What I like about this song is that it illustrates how heartache can follow you anywhere, even to a place most people consider paradise. This song makes a statement that without the ones you love to share it with, even Hawaii can be depressing.
57. Surf Wax America by Weezer
| | |
| --- | --- |
| Genre | Alternative Rock, Power Pop |
| Year Released | 1994 |
| Album | Weezer (Blue Album) |
This is part of the article where I get to let my inner Fan Boy come out to play. I love Weezer, and I have for years. This is one of my favorite songs from their self-titled debut album, also called The Blue Album. What I like most about this song and what makes it unique is that it is unlike anything else in Weezer's catalog. It is more of a punk rock song than anything, but the lyrics are anything but punk. As you might have guessed, this song is an Ode to lead vocalist River Cuomo's love for the sport of surfing.
Final Thought:
Whether you go to the beach every year with your family, or if the beach it's just something that you dream about when life starts getting a little too hectic for your liking, I have given you a variety of songs to accompany your journey, or to help you anytime you want to fantasize about the beach. Just remember, we are blessed enough to either go to the Atlantic coast in the east, the Pacific coast in the west, or to vacation in the south on the Gulf of Mexico. When you are packing your suntan lotion, your swimsuit, and your cooler, remember to grab that portable speaker so you can have these songs with you should you want a soundtrack to your vacation.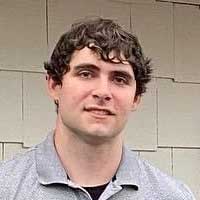 Hi, my name is Kevin and I'm from Butler, Pennsylvania. I've been obsessed with music and audio gear for as long as I can remember. I started this website to help people find professional advice related to a wide range of audio topics. We have a number of Audio Engineers on our team who have been designing and fixing audio gear for decades.