Music certainly has evolved from its humble origins of humans making noises to emulate the sounds of the wildlife that surrounded them. When humans began making tools to pound grain, they used to do so in a rhythm, which led to the beginning of musical instruments. Music has progressed a ton over the years and nowadays we even have epic songs that tell a story.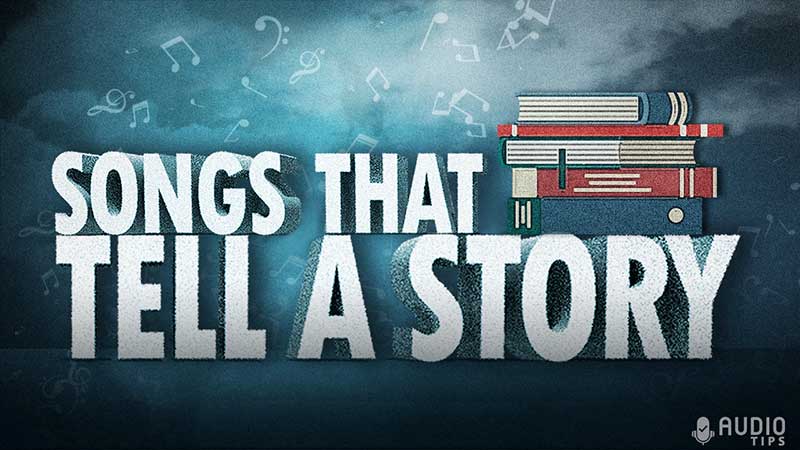 Here are 75 examples of songs with powerful lyrics that tell a story.
1. 7 Years by Lukas Graham
| | |
| --- | --- |
| Genre | Pop |
| Year Released | 2015 |
| Album | Lukas Graham (Blue Album) |
Lucas Graham's single "7 Years" peaked at the number-two spot on the Billboard Hot 100 chart. Lukas begins this story by telling us about a time when he was 7 years old, and his mom told him to make friends or he'd be lonely. When he was 11, Lukas was drinking and doing drugs. His dad told him that he needed to get a wife or he'd be lonely. He started focusing on his music. By the time he turned 20, Graham realized that he was lonely, and thought about how his life may be at various stages.
2. Hallelujah by Leonard Cohen
| | |
| --- | --- |
| Genre | Pop, Vocals |
| Year Released | 1984 |
| Album | Various Positions |
This song tells the story of a broken marriage. It starts with Leonard Cohen letting us know that he is alone once again but also tells us that when the marriage first started, things were great between the two of them. Their sex life faded over time and that was a problem for him. The couple then begins to argue all the time, seeing who can hurt the other the most. The arguing drove him into the arms of other women, to which he confessed. Alas, there was nothing that he could do to save the marriage. This is without a doubt one of those powerful songs that could make you cry listening to it.
3. Hotel California by The Eagles
| | |
| --- | --- |
| Genre | Rock, Classic Rock |
| Year Released | 1976 |
| Album | Hotel California |
Over the years, there have been a plethora of interpretations of this legendary tune. However, the late Glenn Frey put an end to the speculation by saying that the track is about excess and decadence in America. At face value, the song tells the story of a desert traveler who stops at the aforementioned Hotel California after becoming tired. A wealthy, beautiful lady greets him at the door and takes him to his room. The narrator then witnesses people dancing in the courtyard before getting drunk on wine. He is then murdered, becoming one of the hotel's many spirits.
4. Ol' Red by Blake Shelton
| | |
| --- | --- |
| Genre | Country |
| Year Released | 2001 |
| Album | Blake Shelton |
Blake Shelton's "Ol' Red" tells the tale of a man who killed his wife and her lover after he caught them cheating. After serving 2 years in prison, he started taking care of the warden's bloodhound, Red. The prisoner sent a letter out to his cousin in Tennessee, who came down with a female hound. Every night, the prisoner would bring Red to see her. After keeping red away from his lady friend for 4 days, The Prisoner made his escape. Instead of going after the prisoner, red went straight to his girlfriend, and the prisoner got away. If you like this song, we have a full playlist of songs about dogs you'd probably enjoy.
5. Bohemian Rhapsody by Queen
| | |
| --- | --- |
| Genre | Hard Rock, Classic Rock |
| Year Released | 1977 |
| Album | A Night at the Opera |
For years, people have wondered what the true meaning behind this classic track was, but bassist Johnson Deacon said that lead vocalist Freddie Mercury intended for this track to be his "coming out" song. Taken literally, the song is about a man confessing to a murder here committed by his mother. He's telling his mother that although it may be hard, she needs to carry on without him. The narrator decides that the only way out of all of this is to commit suicide. After killing himself, he goes to hell and has to face Lucifer for his terrible sin.
6. 18 and Life by Skid Row
| | |
| --- | --- |
| Genre | Hair Metal |
| Year Released | 1989 |
| Album | Skid Row |
Skid Row arrived on the metal scene with a bang when they released their multi-platinum self-titled debut album, featuring their biggest hit "18 and Life." This song told the sad tale of a young man named Ricky, who was from the edge of town and was a tough character. He also had a terrible home life. Ricky was also known for his alcoholism, as well as his penchant for gunplay. He found the two were a deadly combination while playing with his gun while drunk. He ended up killing a child and now he's serving life in prison. If you like this song, check out our full playlist of songs about prison.
7. Thriller by Michael Jackson
| | |
| --- | --- |
| Genre | Pop |
| Year Released | 1983 |
| Album | Thriller |
"Thriller" is the best-selling album of all time, winning eight Grammys and producing seven Billboard Hot 100 top-ten singles. One of those hits was the massively successful title track from the album, thanks to its fascinating video. In the video, a young couple is out on a date and has to evade a horde of killer zombies. After plenty of running and escaping certain death, the girl manages to get away. However, Michael Jackson is not as lucky and turns into a zombie. In the end, it turns out to only be a dream. Or was it?
8. Stan by Eminem (Featuring Dido)
| | |
| --- | --- |
| Genre | Rap, Hip-Hop |
| Year Released | 2000 |
| Album | The Marshall Mathers LP |
This song was brought to us on the RIAA diamond-certified album "The Marshall Mathers LP." It gives an account of a man named stan, who is Eminem's number-one fan. Stan writes letters to Eminem, telling him that he wants to meet him. He becomes angry when Eminem doesn't see him at a show and writes a scathing letter to him telling him how the two of them could have been together. Stan then ties his pregnant girlfriend up, places her in the trunk, and drives over the edge of a bridge after making a final tape for Eminem. If you're looking for rap songs that tell a story this is one I highly recommend.
9. The A Team by Ed Sheeran
| | |
| --- | --- |
| Genre | Pop, Indie Pop |
| Year Released | 2011 |
| Album | + |
They say that sometimes real life is Stranger Than fiction, and Ed Sheeran proves this with his track "The A Team," which is based on a true story after Sheeran visited a homeless shelter and spoke with a girl named Angel. This song is the story of a sex worker who becomes addicted to crack cocaine, which is a class-A drug. The girl's lifelong dream was to be a famous musician and make it on the radio, but she never made it that far. Sadly, by the end of the song, Angel dies cold, broke, and alone.
10. Love Story by Taylor Swift
| | |
| --- | --- |
| Genre | Pop, Country |
| Year Released | 2008 |
| Album | Fearless |
In this song, the trouble that is being placed on Taylor Swift's relationship is being caused by her father. He is forbidding her to see her Romeo. She talks about how they were young when they first met, and she begs for him to take her somewhere far away. They make a plan to run away together, but she becomes scared when he doesn't show up. She meets him on the outskirts of town and proposes, saying that he spoke to her dad and he's okay with it. He tells her to go pick out a white dress.
11. It Was a Good Day by Ice Cube
| | |
| --- | --- |
| Genre | Rap, Hip-Hop |
| Year Released | 1992 |
| Album | The Predator |
In this track, Ice Cube starts the day off by thanking God, and his mom cooks him a good breakfast. He gets a call from a girl he's been wanting to talk to and gets a date for later. He avoids carjackers as he heads to a basketball game in which he gets a triple-double, then goes to a friend's house and plays dice and dominoes. Avoiding trouble with people he's previously had issues with, he heads home to shower and hooks up with a girl he's liked for a while. He goes to Fatburger next and heads home.
12. When We Were Young by Adele
| | |
| --- | --- |
| Genre | Pop, R&B, Soul |
| Year Released | 2015 |
| Album | 25 |
Adele is not only one of the world's most talented vocalists, but she is also a great songwriter. In "When We Were Young," she sees someone while she is out whom she thinks she recognizes and asks to speak to him. She thinks this is someone she knew when she was a child and asks if she can take a picture of him to remember him like he is. The two used to date, and he told her that he was moving overseas. They broke up, but she wonders if there is still a connection between them.
13. Fancy by Reba McEntire
| | |
| --- | --- |
| Genre | Country |
| Year Released | 1990 |
| Album | Rumor Has It |
Reba McEntire is one of country music's most celebrated, revered, and decorated award-winning female performers. In the song "Fancy," the Grammy Award-winning singer tells us the story of the titular character who grew up in a one-room shack. When she turned 18, her mother bought her a dress and sent her out into the world on her own. She became a prostitute but made it off of the streets thanks to the help of a kind man. These days, she is doing quite well for herself, with a mansion in Georgia and an apartment in New York City.
14. Take the Money and Run by Steve Miller Band
| | |
| --- | --- |
| Genre | Rock, Classic Rock |
| Year Released | 1976 |
| Album | Fly Like an Eagle |
In 1979, the Steve Miller Band released their classic Billboard 200 number-three album "Fly Like an Eagle," which featured the hit single "Take the Money and Run." This song tells the tale of two young lovers who were bored of sitting around and watching television, so they decided to head down to El Paso and rob someone. They end up shooting the man and taking his money in the process. They are pursued by Detective Billy Mack, but they both manage to get away. They made it down to Mexico, and according to the narrator, they're still running today.
15. Blood and Thunder by Mastodon
| | |
| --- | --- |
| Genre | Progressive Metal |
| Year Released | 2004 |
| Album | Leviathan |
This song is from the album "Leviathan," which is based on Germany Melville's novel Moby Dick. This track tells the harrowing tale of Captain Ahab's fierce battle with the giant white whale. Ahab wanted revenge because he lost his leg in their first battle, hence the lyrics "This ivory leg is what propels me, harpoons thrust in the sky. Aim directly for his crooked brow, and look him straight in the eye." His anger gets the best of him and he becomes careless. Ahab is then dragged to his death under the sea, and his ship is sunk.
16. Two Out of Three Ain't Bad by Meat Loaf
| | |
| --- | --- |
| Genre | Rock, Classic Rock |
| Year Released | 1977 |
| Album | Bat Out of Hell |
Not all relationships see the people involved fall madly in love, with the romance lasting forever. In this bittersweet track from the concept album "Bat Out of Hell," which is among the 25 best-selling albums of all time and is based on the story Peter Pan, we see a man named Jagwire professing his love for a woman named Zahara. Because Zahara can't get over her first love, she doesn't reciprocate his feelings. She decides to let him down easy by telling him "I want you. I need you. There ain't no way I'm ever gonna love you."
17. Alexander the Great by Iron Maiden
| | |
| --- | --- |
| Genre | Rap, Hip-Hop |
| Year Released | 1994 |
| Album | Resurrection |
This song has Common reminiscing about a girl whom he had feelings for when he was younger. He falls for her, although he knows that he can't have her. Although he respected her, she hurt him when he saw her with some other guys. Still, they were there for each other. Common still wanted this woman but figured that if it was meant to be, it would be. Eventually, he was able to get the girl to say she was a lot more fun to be around then. He later reveals that the woman was a metaphor for hip-hop. This is one of those songs about loving someone you can't have that most people can resonate with.
19. That Summer by Garth Brooks
| | |
| --- | --- |
| Genre | Country |
| Year Released | 1992 |
| Album | The Chase |
Garth Brooks is the best-selling solo artist of all time, with 157 million units sold. His release "The Chase" sold over 10.5 million units, featuring the hit single "That Summer." This song tells the story of a teenage boy who goes to work for a lonely, old widow one summer. He stayed with the woman while he was working for her, and she came on to him one evening. The two began a romance that would last throughout the summer. Although he was inexperienced in matters of love, the woman was more than eager to teach him.
20. Band On the Run by Paul McCartney and Wings
| | |
| --- | --- |
| Genre | Rock, Classic Rock |
| Year Released | 1973 |
| Album | Band on the Run |
After leaving The Beatles, Paul McCartney and his wife Linda formed the band Wings. By 1973, the band had already released their third album, "Band on the Run." The title track from that album told the tale of a band of robbers who had been caught by the law and were in jail. Suddenly, with a mighty crash, they broke out. The undertaker was waiting for them to be caught so they could be hanged, while the bell rang in the village square. They escaped to the desert, never to be found by the people searching for them.
21. Shine on You Crazy Diamond (Parts 1-7) by Pink Floyd
| | |
| --- | --- |
| Genre | Progressive Rock, Classic Rock |
| Year Released | 1975 |
| Album | Wish You Were Here |
This song from 1975's "Wish You Were Here" is a tribute to former Pink Floyd lead vocalist Syd Barrett, who was removed from the band for his drug abuse and mental health, which hindered his ability to write and perform with the rest of the band. In this song, the sun is used as a metaphor for what the band felt was Syd's seemingly unlimited potential. It tells the story of how the band saw Barrett after he was fired, and he had let himself go, and tried to remind him of how brilliant he once was.
22. Midnight by Ice-T
| | |
| --- | --- |
| Genre | Rap, Hip-Hop |
| Year Released | 1991 |
| Album | O.G. Original Gangster |
Ice-T is known for his incredible storytelling. In 1991, he displayed those skills on what many people consider to be his best album, "O.G. Original Gangster." Appearing on that album was "Midnight," which tells the story of one night that Ice-T spent trying to escape the police while also trying to evade rival gang members as well. The night starts with two people trying to carjack Ice and his crew, which didn't end well for them. It ends with him being awakened from his sleep by the police breaking through his door at six in the morning.
23. Space Oddity by David Bowie
| | |
| --- | --- |
| Genre | Rock, Psychedelic Rock, Classic Rock |
| Year Released | 1969 |
| Album | David Bowie (Space Oddity) |
David Bowie begins this song by singing the lines "Ground control to Major Tom," kicking off the astronaut's journey into outer space. Bowie has said that he was inspired to write the tune after seeing the 1968 Stanley Kubrick movie 2001: A Space Odyssey. Let's get back to the story, though. After blasting off into space, Major Tom gets lost and has no communication with anybody. He begins missing his life on Earth and fears that he will never make it back home. Something goes wrong with his ship, and he realizes he's going to die up there.
24. Killing Me Softly With His Song by The Fugees
| | |
| --- | --- |
| Genre | Rap, Hip-Hop |
| Year Released | 1996 |
| Album | The Score |
The Fugees re-envisioned the Roberta Flack classic with this hip-hop masterpiece, winning the Best R&B Performance By A Duo Or Group With Vocal Grammy in the process. In this song, Lauryn Hill recalls an experience she had when she went to see someone whom she had heard good things about perform. When she was finally able to see the man perform, she felt like he was tapping directly into her thoughts and feelings. She becomes very emotional while seeing the performance. She also became quite embarrassed, wanting the show to immediately end, but the man kept performing.
25. Puff the Magic Dragon by Peter Paul & Mary
| | |
| --- | --- |
| Genre | Folk |
| Year Released | 1963 |
| Album | Moving |
The folk Trio Peter Paul and Mary wrote this tale about a dragon who lived in a land called Honah Lee. A little boy named Jackie Paper used to visit the dragon and bring him things. Together, they would ride on a sailboat with Jackie perched on Puff's tail. Kings would bow to them and pirate ships would lower their masts as Jackie and Puff passed them by. As Jackie grew up, he stopped visiting Puff. Without his friend around, puff no longer wanted to frolic and play. He became incredibly sad and slipped back into his cave.
26. Hurricane by Bob Dylan
| | |
| --- | --- |
| Genre | Folk, Classic Rock |
| Year Released | 1976 |
| Album | Desire |
The Nobel Prize-winning songwriter Bob Dylan wrote this song about the middleweight boxer Rubin "Hurricane" Carter. Patty Valentine discovered dead bodies in a bar, with a man named Alfred Bello claiming that he was robbing the register. Bello says he saw who did it, and Valentine calls the police. Carter was driving around and was pulled over. Bello and Arthur Dexter Bradley say that the murderers looked like "two middleweights." Carter fled to South America but was arrested and extradited to America. The police convinced Bradley to falsely identify Carter as the murderer, and he was found guilty.
27. Us by Regina Spektor
| | |
| --- | --- |
| Genre | Alternative, Indie |
| Year Released | 2003 |
| Album | Soviet Kitsch |
In this track from her album "Soviet Kitsch," Regina Spektor tells the story of two Lovers whose love was so profound that it was immortalized by having a statue made of the two people. Tourists stop and gawk at the statue, while the local people blame the love for being "contagious." One interpretation of this song that I like is that it is a metaphor for relations between the United States and Europe, and it tells the story of how the United States was gifted the Statue of Liberty from France. It's also about how Europeans perceive Americans. If you enjoy songs that use metaphors like this one does, I recommend heading over to our playlist of songs with metaphors.
28. This Is America by Childish Gambino
| | |
| --- | --- |
| Genre | Rap, Hip-Hop |
| Year Released | 2018 |
| Album | This Is America |
Donald Glover Jr., also known as Childish Gambino, wrote this semi-autobiographical song about his rise to fame as an African-American male in America. It's also about how people will do whatever it takes to make It, while the video is a statement about gun ownership and violence in this country. In the video, Glover shoots a man in the head. He carefully wraps the gun in silk, while the corpse is disrespectfully dragged away. He also raps about Guerrilla warfare, because black men between the ages of 15 and 34 are nine times more likely to be arrested.
29. Eleanor Rigby by The Beatles
| | |
| --- | --- |
| Genre | Rock, Classic Rock |
| Year Released | 1966 |
| Album | Revolver |
The Beatles are the best-selling artists of all time with 183 million albums sold. Their highly-acclaimed album "Revolver" included a song that told the tale of a woman named Eleanor Rigby. She works for the church, and part of her job is to clean up after weddings. The song then tells us about Father McKenzie, who preaches to an empty church. Sadly, Eleanor Rigby died in the church while she was working. Father McKenzie gave a sermon for Eleanor's funeral which nobody attended. After she was buried, father McKenzie wiped the dirt from his hands and walked away.
30. A Boy Named Sue by Johnny Cash
| | |
| --- | --- |
| Genre | Country |
| Year Released | 1969 |
| Album | At San Quentin |
Johnny Cash tells us the story of a boy who grew up with the name Sue in this classic track. The boy in the song was given the name Sue because his father thought that it would teach him how to be tough. Cash says that the boy grew up getting into plenty of fights over his name, and searching for his father who walked out on his family. He finally found his dad in a bar in Gatlinburg, and the two got into one heck of a brawl. And then, they ended up hugging and making amends. This is one of my all-time favorite country songs that tell a story.
31. Cat's In the Cradle by Harry Chapin
| | |
| --- | --- |
| Genre | Soft Rock, Folk Rock, Classic Rock |
| Year Released | 1974 |
| Album | Verities & Balderdash |
In 1974, Harry Chapin wrote a song about spending quality time with your children while you can. In this song, Chapin sings about his first child being born. He couldn't be there for his child because he had to work. When his son was older, he asked if he and his dad could play a game of catch. However, Chapin didn't have the time. As his son got older, Chapin realized that he wanted to spend time with him, but his son no longer had time. The sun grows up and experiences the same things with his son.
32. All I Wanna Do is Make Love to You by Heart
| | |
| --- | --- |
| Genre | Rock |
| Year Released | 1990 |
| Album | Brigade |
During the 1980s, Heart could rock with the best of them or they could make you cry with one of the best power ballads you've ever heard. In this Grammy-nominated song, lead vocalist Ann Wilson tells us the story of a woman who had a one-night stand with a man. Years later, she runs into this man again, but this time she is with a child. The man recognizes that the child has his eyes. The narrator explains that she has a man, but he could not give her a baby. That's why she had the affair.
33. Fresh Prince of Bel-Air by Will Smith
| | |
| --- | --- |
| Genre | Rap, Hip-Hop |
| Year Released | 1990 |
| Album | The Fresh Prince of Bel-Air Soundtrack |
The Fresh Prince of Bel-Air was one of the most popular television shows of the 1990s, thanks in no small part to the comedian style of Will Smith. In the theme song for The show, Smith tells us about how he was a troubled teenager growing up in West Philadelphia. He got into a fight, and his mother became scared for his safety. She sent him to live with his aunt and uncle in Bel-Air. Somehow, he takes a have from Pennsylvania to California. Upon his arrival, he declares himself The Fresh Prince of Bel-Air.
34. The Devil Went Down To Georgia by The Charlie's Daniels Band
| | |
| --- | --- |
| Genre | Country |
| Year Released | 1979 |
| Album | Million Mile Reflections |
Charlie Daniels made history in 1979 when he recorded the Country Music Association and Grammy Award-winning song "The Devil Went Down To Georgia." This song, which was about a boy named Johnny who was challenged by the devil to a fiddle contest, became one of the most celebrated and recognized songs in any genre. If Johnny could beat the devil, he would receive a fiddle made of gold. However, if he lost, the devil would get Johnny's soul. Johnny beat the devil, won the fiddle of gold, and told the devil he was the best that's ever been.
35. The Boxer by Simon & Garfunkel
| | |
| --- | --- |
| Genre | Folk |
| Year Released | 2020 |
| Album | FM Broadcasts 1965-1970, Vol. 2 (Live) |
Paul Simon and Art Garfunkel turned negativity into positive creativity when critics or being especially harsh to them earlier in their careers. That's what inspired "The Boxer," which is about a young man who leaves home based on the promise of a bright future. He soon finds out that the real world is mean and cold, living wherever he could lay his head and constantly looking for an honest job for honest money. He's about to give up and move away from New York City when he sees a boxer who makes him realize that he shouldn't quit.
36. I Gave You Power by Nas
| | |
| --- | --- |
| Genre | Rap, Hip-Hop |
| Year Released | 1996 |
| Album | It Was Written |
In "I Gave You Power," Nas tells us a story from the perspective of a gun. He mentions being hidden under car seats, being snuck into clubs, and being fed with slugs. The gun has been all over the country and has been beaten, battered, and made to kill. He mentions how he makes the ghetto foul, and how he murdered your first child. After a few idle weeks, his owner grabs him off the shelf, but he doesn't work. His owner is killed, and he thinks his work is done. However, somebody comes along and picks him up.
37. Luka by Suzanne Vega
| | |
| --- | --- |
| Genre | Pop, Folk |
| Year Released | 1987 |
| Album | Solitude Standing |
Suzanne Vega wrote a song that raised awareness about child abuse was nominated for three Grammy awards and won two MTV Video Music Awards. The song is told from the viewpoint of a boy named Luka, who lives upstairs from the person he's speaking to. He tells this person that if he hears some noise at night to not ask him what it was. He says that he doesn't know if it's because he's clumsy or if he talks too loud, but his parents hit him until he cries. He says he's learned not to argue anymore.
38. Papa Don't Preach by Madonna
| | |
| --- | --- |
| Genre | Pop |
| Year Released | 1986 |
| Album | True Blue |
"Papa Don't Preach" is the story of a girl whose father doesn't like her boyfriend. She becomes pregnant and is hesitant to tell her dad about her situation. Finally, she musters up the courage to tell her dad what's going on, using the expression "Papa don't preach." Before the thought can even enter into the conversation, she tells her father that she is keeping the baby. She says that she and her boyfriend have plans to get married and raise a family, telling her father that it may not be what he wanted for her, but she's happy.
39. Fast Car by Tracy Chapman
| | |
| --- | --- |
| Genre | Folk |
| Year Released | 1988 |
| Album | Tracy Chapman |
Tracy Chapman took home the award for Best Pop Vocal Performance, Female at the 31st Annual Grammy Awards. The song tells the story of a girl who quits school to take care of her alcoholic father who refuses to work. He's got nobody but her because her mother left him. She's talking to her boyfriend about the two of them running away somewhere together. She gets a job as a checkout girl at the market, but her partner doesn't work. He spends all of his time drinking in the bar and none of his time with their kids.
40. Bankrobber by The Clash
| | |
| --- | --- |
| Genre | Punk Rock |
| Year Released | 1988 |
| Album | The Story of the Clash, Volume 1 |
"Bankrobber" was written about the narrator's dad, who as you may have guessed, robbed banks. While he never heard anybody, lead vocalist Joel Strummer said that his dad loved to live that way, and he loved to steal money. Didn't believe in an honest day's work, and said that spending a lifetime serving the machine was worse than any prison sentence he could have gotten. His father used to brag about never getting caught or going to prison. He said that he knew of a "hole in the wall" where he could run and they'd never find him.
41. Hold Up by Beyoncé
| | |
| --- | --- |
| Genre | R&B, Pop, Hip-Hop |
| Year Released | 2016 |
| Album | Lemonade |
This is from Beyonce's platinum-certified album and film "Lemonade," which is rumored to be about her husband Jay Z's extramarital affairs. Starts the song off with the line "Hold up, they don't love you as I love you," which is a plea for her husband to stop hurting her by cheating. She goes on to tell him that something's not right when he doesn't come home until after midnight. Beyoncé pleads her case by telling Jay-Z that nobody treats him better than she does. By the end, she hops off the bed and gets ready to go out.
42. Mother's Pride by George Michael
| | |
| --- | --- |
| Genre | Pop |
| Year Released | 1990 |
| Album | Listen Without Prejudice Vol. 1 |
George Michael became a music icon with Wham in the 1980s before going solo later that decade. In "Mother's Pride," tells us the story of a young boy who has been groomed to be a soldier and serve his country since he can remember, just like his father before him. As he goes off to join the service, he remembers waving goodbye to his father in the same spot years ago. Sadly, the boy who was destined to be a hero died while serving, again just like his father before him. You will forever be his mother's pride.
43. Da Art Of Storytellin' (Pt. 1) by Outkast
| | |
| --- | --- |
| Genre | Rap, Hip-Hop |
| Year Released | 1998 |
| Album | Aquemini |
The duo of Andre 3000 and Big Boi, better known as Outkast, know a thing or two about storytelling, and it's on full display on this track from "Aquemini." This song tells the sordid tale of Andre 3000's affair with a girl he calls Suzy Skrew. He repeatedly tries to hook up with this girl, but it seems like everything that can go wrong does go wrong. Andre ends up going back to Suzy's house, although she has a partner named Sasha Thumper. The three of them end up kicking it all night, dancing under the street lights.
44. Da Art Of Storytellin' (Pt. 2) by Outkast
| | |
| --- | --- |
| Genre | Rap, Hip-Hop |
| Year Released | 1998 |
| Album | Aquemini |
This is a continuation of "Da Art Of Storytellin' (Pt. 1)." Andre finds happiness living with Sasha and Suzy, and begins to hone his rapping craft. One day, he wakes up and Sasha isn't there. Sasha's mom tells him that she ran off with an abusive ex-boyfriend. Sasha ends up overdosing in the back of a school, and we find out that she was pregnant. We don't find out anything else about what happened to Suzy after Sasha overdoses. They just let the song ride out from there. I guess her ending is left to our imagination.
45. Jack and Diane by John Cougar Mellencamp
| | |
| --- | --- |
| Genre | Pop, Rock |
| Year Released | 1982 |
| Album | American Fool |
Known for being one of the Great American songwriters, John Cougar Mellencamp just had a career that has lasted 46 years. In 1982, Mellencamp released his best-selling album, "American Fool," which sold over 5.86 million copies. Featured on that album was the Billboard number-one hit single "Jack and Diane," which told the story of two young kids growing up in America's Heartland. Jack was a football star, and Diane was a debutante. The two teenagers fall deeply in love. Jack dreams of running off to the city, while Diane wants to stay right where they are. If you enjoy songs about young love this is definitely a song you'll enjoy. We all know how powerful a first love can be.
46. Stairway to Heaven by Led Zeppelin
| | |
| --- | --- |
| Genre | Hard Rock, Classic Rock |
| Year Released | 1971 |
| Album | Led Zeppelin IV |
Led Zeppelin released what would eventually become the most famous song in the history of rock music when they released "Stairway to Heaven." Found on the album "Led Zeppelin IV," the song is about a woman who has accumulated so many material possessions and so much wealth throughout her life that she wanted nothing. However, in the end, she realized that her life was meaningless, even with all of her wealth. She's trying to buy her way into heaven but realizes that wealth means nothing when trying to get in. The song is a warning against materialism.
47. Escape (The Pina Colada Song) by Rupert Holmes
| | |
| --- | --- |
| Genre | Soft Rock, Yacht Rock |
| Year Released | 1979 |
| Album | Partners in Crime |
In 1979, Rupert Holmes released his mega-hit "Escape (The Pina Colada Song)," which shot up to the number-one spot on the Billboard Hot 100. The song sees a man who has grown tired of his relationship with his girlfriend. The two of them have become bored with each other. He finds an advertisement in the personal ads, so he decides to take action and put a personal ad of his own in the paper. The two people decide to meet in a bar but realize that they were responding to ads placed by their significant others all along.
48. The Ballad Of Curtis Loew by Lynyrd Skynyrd
| | |
| --- | --- |
| Genre | Southern Rock, Classic Rock |
| Year Released | 1974 |
| Album | Second Helping |
Lynyrd Skynyrd's blues influences can be heard throughout most of their music, but they are particularly strong on "The Ballad Of Curtis Loew," from 1974's "Second Helping." The song details the events that took place when the narrator was a young boy and became enthralled with the blues guitar playing of an old man named Curtis Loew. Although he was warned repeatedly by his parents to stay away from Curtis, the boy would cash in bottles, and bring the money to hear him play. One day, Loew died and the boy was the only person to show up.
49. Henry Lee by Nick Cave & The Bad Seeds (Featuring PJ Harvey)
| | |
| --- | --- |
| Genre | Alternative, Folk |
| Year Released | 1996 |
| Album | Murder Ballads |
Nick Cave and The Bad Seeds have always leaned towards the macabre in their music, and "Henry Lee," their duet with PJ Harvey, is no different. This song is a love story with a sinister twist. A girl has a crush on Henry Lee and repeatedly tries to seduce him. Henry isn't having any of it because he already has a girlfriend whom he's in love with. One day, the girl lures Henry to the fence so she can get a kiss. Upon historical arrival, the girl stabs him to death. Now, nobody can have poor Henry Lee.
50. Viva la Vida by Coldplay
| | |
| --- | --- |
| Genre | Alternative |
| Year Released | 2008 |
| Album | Viva la Vida or Death and All His Friends |
If the name of this song sounds familiar, it's because guitar virtuoso Joe Satriani filed a lawsuit against Coldplay, accusing them of stealing his work for this track. The lawsuit was dismissed by a New York City judge, and the band settled with Satriani. Bassist Guy Berryman stated that the song is about a king who lost his kingdom. The song begins with the King reflecting on how his life used to be when he ruled the world. He's about to die and he knows that he won't make it into Heaven because of the way he ruled.
51. American Pie by Don McLean
| | |
| --- | --- |
| Genre | Folk, Rock |
| Year Released | 1971 |
| Album | American Pie |
This eight-and-a-half-minute folk song is a trip down memory lane for singer-songwriter Don McLean. He recalled how "The Day The Music Died," which was the day that Buddy Holly, Ritchie Valens, and the Big Bopper died in a plane crash. That was the day that he began to lose his Innocence. He then experiences his first broken heart when he sees his crush at the school dance with another guy. He then sings about how the world has changed now that he's gotten older, and how he's having a difficult time adjusting to all of the changes.
52. Lola by The Kinks
| | |
| --- | --- |
| Genre | Pop Rock, Classic Rock |
| Year Released | 1970 |
| Album | Lola |
Some of the best stories in music are love stories, like The Kinks' Billboard Hot 100 top-ten hit "Lola." The story starts by telling us that he met Lola at a club in Soho. She walked up to him, asking him to dance. He then asked her name, and she told him. As they danced, the narrator began to have feelings for Lola. They drank champagne and danced all night before Lola asked him if he would like to go home with her. He ends up going home with her and stays there for a week before leaving.
53. Jeremy by Pearl Jam
| | |
| --- | --- |
| Genre | Grunge |
| Year Released | 1991 |
| Album | Ten |
This song's video caused some controversy when it was released in the early 1980s. The song is about a boy with alter ego named Jeremy. He has it very hard because his mother and father didn't care about him, but things don't get much better for him at school either. He was picked on by the narrator and his friends, but something clicked inside of him one day, releasing Jeremy. He attacks the teacher and then punches the narrator in the face, leaving his jaw hurting. He then kills himself in front of his classmates and his teacher.
54. It's Hard to be Humble by Mac Davis
| | |
| --- | --- |
| Genre | Country |
| Year Released | 1974 |
| Album | Stop and Smell the Roses |
Mac Davis gives us quite a laugh in this sarcastic tune. He starts by saying that he is perfect in every way, and gets better looking every day. Next, he says that he lost his girlfriend because she couldn't compete with all of the other women who wanted his attention. However, now that he's single, none of those women can be found. Then, he says that he doesn't have any friends, but that's okay because he doesn't want to get lost in the crowd. Finally, people call him egotistical, but he has no idea what that word means.
55. Last Kiss by Wayne Cochran
| | |
| --- | --- |
| Genre | Soul, Rock, Classic Rock |
| Year Released | 1961 |
| Album | Last Kiss (Single) |
This song starts with the narrator telling us that his girlfriend has passed away and that he wants to be good so that he can see her again one day. We find out that he and his girlfriend were out on a date, and the engine stalled in his dad's car. He lost control and swerved to the right. The last thing he remembers hearing is a scream. Later, he woke up in the rain and his girlfriend asked him to hold her tight. Sadly, she passed away shortly after, and all he's left with is guilt.
56. 4:44 by Jay-Z
| | |
| --- | --- |
| Genre | Rap, Hip-Hop |
| Year Released | 2017 |
| Album | 4:44 (EP) |
With a personal net worth of $1.5 billion, Jay-Z is one of the most successful rappers of all time. "4:44." starts with the rapper apologizing to his wife for his womanizing ways. Says that it took his child being born for him to see the world through a woman's eyes. He then begs his wife to come home. The rapper says that he has fallen short of what he always claims to be. He also says that he never wants his children to know about the man he has been and vows to be better.
57. Valerie by Amy Winehouse
| | |
| --- | --- |
| Genre | R&B, Soul |
| Year Released | 2006 |
| Album | Back to Black |
On her album "Back to Black," Amy Winehouse covered this song that was originally done by the British band, the Zutons. The lead vocalist Dave McCabe used to date a celebrity makeup artist named Valerie Star, and he wrote the song about her. In the song, the singer has been away for a while. He comes home to find that Valerie is gone. The narrator then wonders if she's going to jail, putting her house up for sale, or finding a man. She then wonders if Valerie's changed her hair color, and begs her to come home again.
58. Me And Bobby McGee by Janis Joplin
| | |
| --- | --- |
| Genre | Rock, Classic Rock |
| Year Released | 1971 |
| Album | Pearl |
When it comes to the top rock vocalists of all time, Janis Joplin is always in the discussion. One of The Talented singer's most well-known tracks was "Me And Bobby McGee," from her critically-acclaimed album "Pearl." The titular Bobby got them a ride from Baton Rouge to New Orleans, and they played music and sang for the driver throughout the drive. They traveled from Kentucky to California, with Bobby keeping Janis warm the whole trip. She broke up with Bobby near Salinas and now regrets it. She spends the rest of her days saying she wants him back.
59. Beautiful by Faith Hill
| | |
| --- | --- |
| Genre | Country |
| Year Released | 2002 |
| Album | Cry |
Faith Hill kicks off this song by saying how much she loves her man and lives several of the things that she loves about him. Says that he's a simple truth that she knows, and wonders if he is even real or if he's a dream because he makes her feel beautiful. Ms. Hill says that she Longs for his touch, but it's too soon in the relationship. She says that she should be afraid, but he makes her feel safe. She says that he breaks down all of her walls and that what they have is beautiful.
60. Jolene by Dolly Parton
| | |
| --- | --- |
| Genre | Country |
| Year Released | 1974 |
| Album | Jolene |
While the White Stripes do a great cover, I chose to go with Guinness Book of World Records honoree Dolly Parton's original version. It begins with Dolly Parton begging a woman named Jolene not to steal her man, just because she can. Dolly tells Jolene how beautiful she is, and that she can't compete with her. She also says her man talks about Jolene in his sleep, and she knows that Jolene could have him if she wanted him. Dolly also tells Jolene that she could have her choice of men and that her happiness depends on Jolene.
61. The Story by Brandi Carlile
| | |
| --- | --- |
| Genre | Singer-Songwriter |
| Year Released | 2007 |
| Album | The Story |
Sometimes, the journey to find the right person makes the most interesting story. This track opens with Brandi Carlile saying how she's got plenty of stories, but they're useless unless you have someone to share them with. She goes on to say how she searched far and wide for her boyfriend because she was made for him. Brandi says that her man knows her better than her friends know her. She goes on to say that nobody knows what she's been through like he does. She closes out the song by reiterating that she was made for him.
62. My Sharona by The Knack
| | |
| --- | --- |
| Genre | Rock, Classic Rock |
| Year Released | 1979 |
| Album | Get the Knack |
The Knack's debut single went to number one on the Billboard charts. The song kicks off with lead vocalist Doug Fieger asking Sharona when she's going to give him some time. Doug goes on to say that he won't give up until he makes her his lady. He begins to wonder if it's just a matter of time, or if it's destiny. He goes on to consider that his affections are just a "gamer in his mind." However, this song gives me the creeps because he says he "always get it up for the touch of the younger kind."
63. Happy Ending – Over My Shoulder by Mika
| | |
| --- | --- |
| Genre | Pop |
| Year Released | 2007 |
| Album | Life in Cartoon Motion |
Mika says that this is the hardest story she's ever told, because it doesn't have a happy ending, with her and her significant other parting ways. She's hurt by the way that they left her and says that she feels like their love should have lasted forever, but they have to live the rest of their lives apart. The story continues with Mika being awake at 2:00 a.m., saying that if she pretends that nothing ever went wrong, she might get some sleep. Mika's wasting away because of the terrible breakup. She's cold, drunk, and alone. This is without one of the saddest breakup songs I've ever heard.
64. I Got a Story to Tell by Notorious B.I.G
| | |
| --- | --- |
| Genre | Rap, Hip-Hop |
| Year Released | 1997 |
| Album | Life After Death |
If the Notorious B.I.G. says that he has a story to tell, then, believe me, it's quite a story to behold. In "I Got a Story to Tell," which is from the critically-praised posthumous album "Life After Death," Biggie tells the story about how he picked a girl up at a club, but she was already dating one of the players from the New York Knicks basketball team. She takes him home anyway. The guy gets home, biggie pretends to be robbing the place. The basketball player gives him a lot of money, and he leaves.
65. I Seen a Man Die by Scarface
| | |
| --- | --- |
| Genre | Rap, Hip-Hop |
| Year Released | 1994 |
| Album | The Diary |
Scarface opens up this track by telling us the story of a man who has just been freed after serving seven years in prison. He gets home, hugs his father, and finds out that his mother passed away while he was locked up. He's trying to clean up and change his ways but quickly finds out that his friends are still living the same life they used to live. Unfortunately, the guy falls back into that lifestyle and ends up killing a man. Scarface then Ponders what it was like in the young man's final moments.
66. What Might Have Been by Little Texas
| | |
| --- | --- |
| Genre | Country |
| Year Released | 1993 |
| Album | Big Time |
We have all thought about the one that got away. Former lead vocalist Brady Seals opens the song by saying he's moved on, but this person crosses his mind now and then. He says that they could talk all night, wondering what went wrong, but going back in the past is something that he tries not to do very often. Buddy Seals then says they can't go back in the past, but he recognizes the book in her eyes. However, too much time has passed. He says that they should just say good night, and walk away.
67. El Paso by Marty Robbins
| | |
| --- | --- |
| Genre | Country |
| Year Released | 1959 |
| Album | Gunfighter Ballads and Trail Songs |
"El Paso" starts with Marty Robbins saying that he fell in love with a girl named Felina in El Paso. They would meet in Rosa's Cantina. One night, Mary saw Felina having a drink with another man. He challenged the man for Felina's hand, and the cowboy attempted to draw his gun. However, the narrator shot him dead. He then stole a horse and escaped to Mexico. After a while, he goes back to Rosa's Cantina in El Paso to try to find Felina, and he gets shot. He dies in Felina's arms after getting a kiss.
68. Romeo & Juliet by Dire Straits
| | |
| --- | --- |
| Genre | Rock, Classic Rock |
| Year Released | 1980 |
| Album | Making Movies |
Shakespeare's story of Romeo and Juliet is one of the most tragic love stories ever told. In Dire Straits' modern interpretation, Romeo is serenading Juliet, but she tells him that she has a boyfriend. Romeo admits that while he has bad timing, he's still in love with her and wants to know why she looks at him like he's just another guy. He says that when they used to be intimate, she would cry. He also says that he doesn't know how to do anything right except love her, and he asks her to give him a chance. While the song is slightly different than the original story, it's still one of those powerful songs about forbidden love that will likely make you emotional while listening to it.
69. River by Joni Mitchell
| | |
| --- | --- |
| Genre | Folk |
| Year Released | 1971 |
| Album | Blue |
Joni Mitchell is the most recognized voice in folk music, and her critically-acclaimed album "Blue" is considered to be a classic in the genre. Featured on that album is the song "River", which is set at Christmas time. Johnny finds herself wishing that she had a river that she could skate away on. She wants to leave "this crazy scene" to make a lot of money. She falls in love with a man who tries to help her, but they end up breaking up. Now, Joni is sad because she's lost the best love that she's ever had.
Next Up: Popular Songs About Rivers You'll Love
70. Tennessee Jed by Grateful Dead
| | |
| --- | --- |
| Genre | Jam Band, Rock, Classic Rock |
| Year Released | 1972 |
| Album | Europe '72 (Live) |
This story begins with the narrator in shackles on the chain gang. He's in jail, which was a political statement from the Grateful Dead, saying that poor people have been held down for centuries. The narrator drinks all day and parties all night and says that the law is just looking for a reason to arrest him. Next, he falls down a flight of stairs and injures himself badly. He catches a few winks and gets into a fight with Charlie Fog. Next, he plays a slot machine and loses all his money. He heads back to Tennessee.
71. Saturday Night by Misfits
| | |
| --- | --- |
| Genre | Horror Punk, Punk Rock |
| Year Released | 1999 |
| Album | Famous Monsters |
You know you're in trouble when you're listening to a ballad from the Misfits, and the opening lines say "There's 52 ways to murder anyone. One and two are the same and they both work as well." In this song, the narrator is confessing to murdering Amy, the love of his life. He reminisces about the last time he saw her and begins to miss her. Next, he recalls the story of murdering her in her bedroom, where they used to sit and smoke cigarettes. He hears their song and it makes him cry, realizing what he did.
72. Goodbye Earl by The Dixie Chicks
| | |
| --- | --- |
| Genre | Country |
| Year Released | 1999 |
| Album | Fly |
The Dixie Chicks showed their vindictive side in "Goodbye Earl," from their diamond-certified debut album "Fly." In this song, Mary Anne and Wanda are best friends. When they graduated, Mary Anne went off to become successful, and Wanda married Earl. Wanda was abused by Earl and gets a restraining order. He ignores it and puts her in intensive care. Mary Anne quickly flies in from Atlanta and helps Wanda poison Earl and hide the body. The police came to investigate, but they found nothing. The two girls opened a roadside stand in Tennessee selling jam, and are happy.
73. The Wreck of the Edmund Fitzgerald by Gordon Lightfoot
| | |
| --- | --- |
| Genre | Folk |
| Year Released | 1976 |
| Album | Summertime Dream |
Gordon Lightfoot tells the tragic tale of the ship Edmund Fitzgerald in this somber song. The ship was headed back from Wisconsin to Cleveland, carrying 26,000 tons of iron. The ship was said to have been well-built, with a good crew and captain. The ship ran into hurricane-force gales, which caused it to take on water. They almost made it to Whalefish Bay, but their bodies were never found. In an old fisherman's church in Detroit, they rang the bell 29 times to honor each person who was working on Edmund Fitzgerald that tragic day.
74. Apartment Story by The National
| | |
| --- | --- |
| Genre | Alternative, Indie Rock |
| Year Released | 2007 |
| Album | Boxer |
The National certainly has a knack for painting a vivid picture with their words, and they showcase this talent on "Apartment Story." The song opens with two people getting dressed up for a night on the town while realizing that this is all that their lives have become. They do all the things that normal adults do during the day but come home to do nothing but hang around the stereo. They find solace in their music and each other. The story ends realizing that their idealism and naivety have become the first casualties of their growing up.
75. Sing About Me, I'm Dying by Kendrick Lamar
| | |
| --- | --- |
| Genre | Rap, Hip-Hop |
| Year Released | 2012 |
| Album | good kid, m.A.A.d city |
Kendrick Lamar is known for his masterful use of figurative language, and this track is a perfect example. This song depicts a few stories of life in the ghetto. The first story is about a man who kills his brother because they belong to rival gangs. The next story is about a crack-addicted woman who's doing despicable things to feed her habit. Next, we have a teenager who runs away from her foster home and becomes a prostitute. Finally, we end with the narrator contemplating the meaning of his life, feeling sorry for the things he's done.
Wrap Up:
Let us know if your thoughts about the songs we've included on our playlist. If there are any great songs that we missed let us know!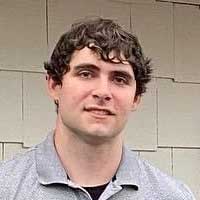 Hi, my name is Kevin and I'm from Butler, Pennsylvania. I've been obsessed with music and audio gear for as long as I can remember. I started this website to help people find professional advice related to a wide range of audio topics. We have a number of Audio Engineers on our team who have been designing and fixing audio gear for decades.